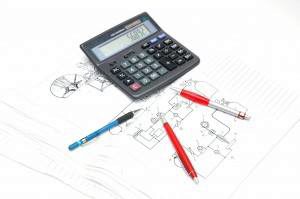 Are you planning a home renovation project in the near future? With the fall season fast approaching, there's no better time than now to update your home with a fresh new look. Whether it's installing new flooring, tearing down a wall or just adding a new coat of paint to the walls, projects such as these will have a significant impact on your home's aesthetic value. Before you jump into any new renovation projection, though, you should read the following tips listed below.
Create a Budget
The cost of a home renovation project can range anywhere from free (yes, there are no-cost renovations) to tens of thousands of dollars, and sometimes even more. While it's nearly impossible to determine exactly how much money a typical renovation project will cost, you should create a budget beforehand. Ask yourself how much money you want to spend on this project and how much money you are willing to spend. Next, create a list of materials, labor and tools necessary for the project along with an estimated price for each.
Get Multiple Quotes
One of the biggest mistakes homeowners make when renovating a home is hiring the first contractor they come across in the phonebook. Regardless of the size of the project, call around to get multiple quotes from different contractors. The short amount of time it takes to pick up the phone and make a call could save you hundreds of even thousands of dollars in the long run. Most contractors won't give you a definite price until they see your home firsthand, but they should give be able to give you an estimation over the phone.
Can I Do It Myself?
Of course, you can always save money on your home renovation project by doing it yourself. Rather than hiring a contractor, see if you can do the project yourself. There are a countless number of guides, articles, forums and how-to posts online that walk you through practically any home renovation project you can think of. Alternatively, you can make a trip to your local home improvement store to ask for help. Most national home improvement stores will gladly set you in the right direction.
These are just a couple tips to remember the next time you plan a home renovation project. Above all else, though, planning and preparation is key to a successful project. Take your time to plan out your project so you'll know exactly how to accomplish your end goal.