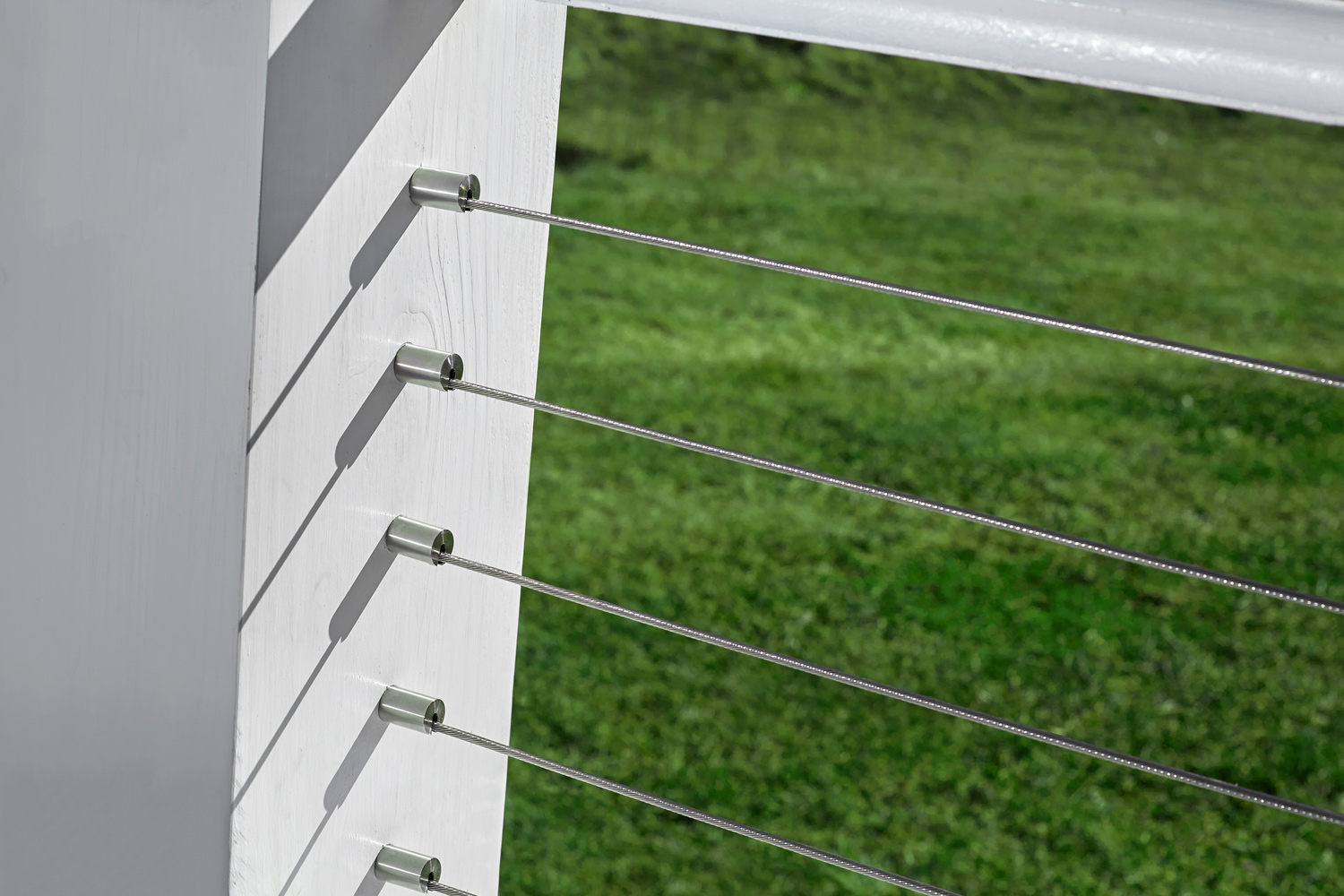 Introducing DriveTite Exterior
Installing cable railing into wood or vinyl posts doesn't get easier than with DriveTite Exterior, the latest innovation from Viewrail.
Installation So Simple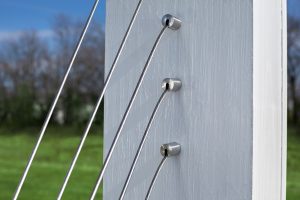 With DriveTite Exterior, the Barrel Fitting mounts to the outside of the post. Then, the stainless steel Surface Cover slides over the fittings. What's left is a beautiful railing system that elevates the look of your home or deck without making you break a sweat! Take a look at our comprehensive installation guide to see the simplicity of DriveTite Exterior.
Applications for DriveTite Exterior
One of the most unique things about DriveTite Exterior is its ability to be used in scenarios that many other cable railing systems can't handle. Below are a few instances that come up in installations that are perfect for DriveTite Exterior.
Tricky Terminations
Customers frequently come to us with projects including unique runs that need to terminate into a wall or ceiling. DriveTite Exterior is perfect for these applications. Because it needs such little backing material to hold to, DriveTite Exterior allows you to mount cable railing into places that can be difficult for other systems. It's even more versatile than our regular DriveTite Interior, which is pictured below and has an even simpler installation.
Vinyl & Composite Posts
While DriveTite was created for structural wood posts, DriveTite Exterior is perfect for wood, vinyl, or composite post projects. That means that no matter what your posts are made of, Viewrail has a product that can accommodate your job.
Posts with Hollow Centers
As long as your post, wall, or ceiling has 2.5" of material to connect to, DriveTite Exterior can get the job done. So even wood posts with hollow centers are no problem for DriveTite Exterior.
Get the DriveTite Exterior Details
Component details and installation instructions for DriveTite Exterior are all available online. Check out all the Surface details, and if you have any more questions about what it can do for you, let us know! We're happy to assist you in any way we can.