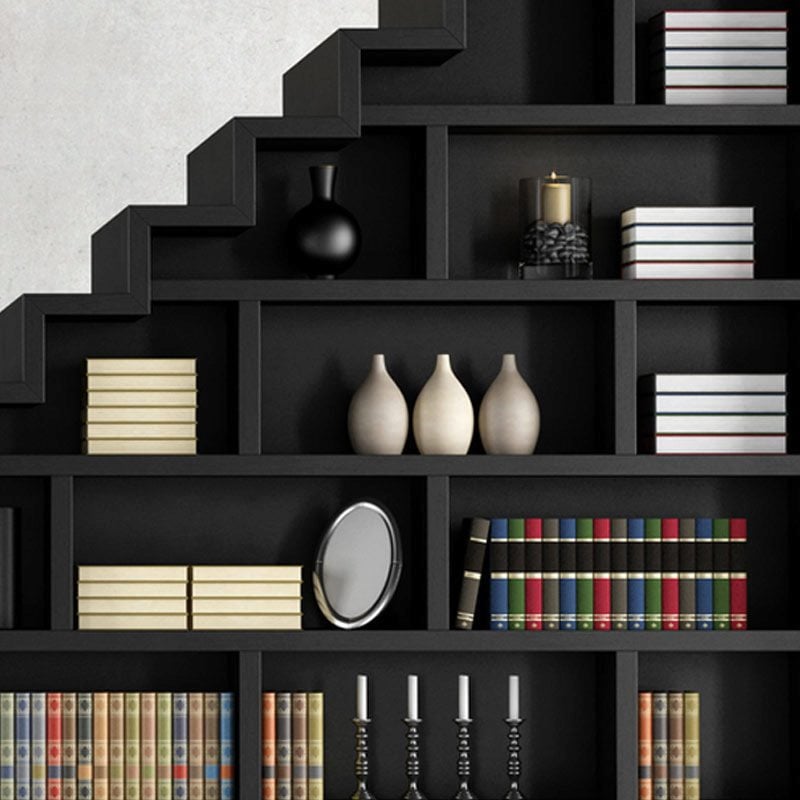 Making The Most of Storage Space Under Stairs
The triangular space underneath a home's staircase is often an unused or underutilized space. With a little imagination, you can turn this oddly shaped area into a useful and charming part of your home. A creative home builder will often add bookshelves, a bathroom or a closet in this small space, but if your storage space under stairs is unused, you have the opportunity to add unique and practical features to your home.
Finding Flexible Storage
Ample storage is a much-needed element in the average home, and the storage space under stairs offers an excellent starting point for a closet, cabinets or bookshelves. If that space is open, you can frame a new wall and add a door, or you can add bookshelves or attractive cabinetry. If you don't wish to undertake a remodeling project, you can simply add a freestanding armoire or cabinet that fits the space and offers useful storage options.

A Practical Coat Closet
Because staircases are typically located near the front door of the home, the storage area under your stairs is an ideal area for a coat closet. Storage for coats and boots by the front door means your family will have a convenient space to hang coats and your guests' coats can be tucked away while they visit. Although the space under the stairs typically has a low, angled ceiling, it is usually tall enough to hang coats on a hook or bar with space for boots and shoes underneath.
Add a Unique Library
If you are a book lover, you may need more storage space and shelving to keep them close at hand. For a narrow, open storage space under stairs, adding shelving is an excellent option for storing your books. Adding baskets for smaller items and displaying art or knickknacks makes your library look elegant and a part of your home's well-planned decor. Enhancing your beautiful staircase with a charming library is a great way to use this unique space.
A Kitchen Pantry
If the area underneath the stairs is enclosed and is near the kitchen, this space can be used as a pantry. Adding interior shelving and storage bins will give you all the space you need to store essential kitchen items. When you have a pantry, you can purchase bulk items at the supermarket for future storage and less frequent shopping trips. A smaller space also makes an excellent broom closet, with space for a vacuum, cleaning supplies, mops and brooms.
Beautiful stairs in your home create the opportunity for unique storage spaces. With a wide selection of stair parts, railings and moldings, we are your dedicated resource for stair remodeling and building. For more information about StairSupplies' selection of stair parts and services, please contact us today.