Glass Railing
When it Comes to Glass, We Make it All!
StairSupplies provides Low Iron (Starphire) tempered glass with in house engineering and production. Due to the customization of these panels to fit your project, to order, please call in or submit a quote form to work with a glass railing expert.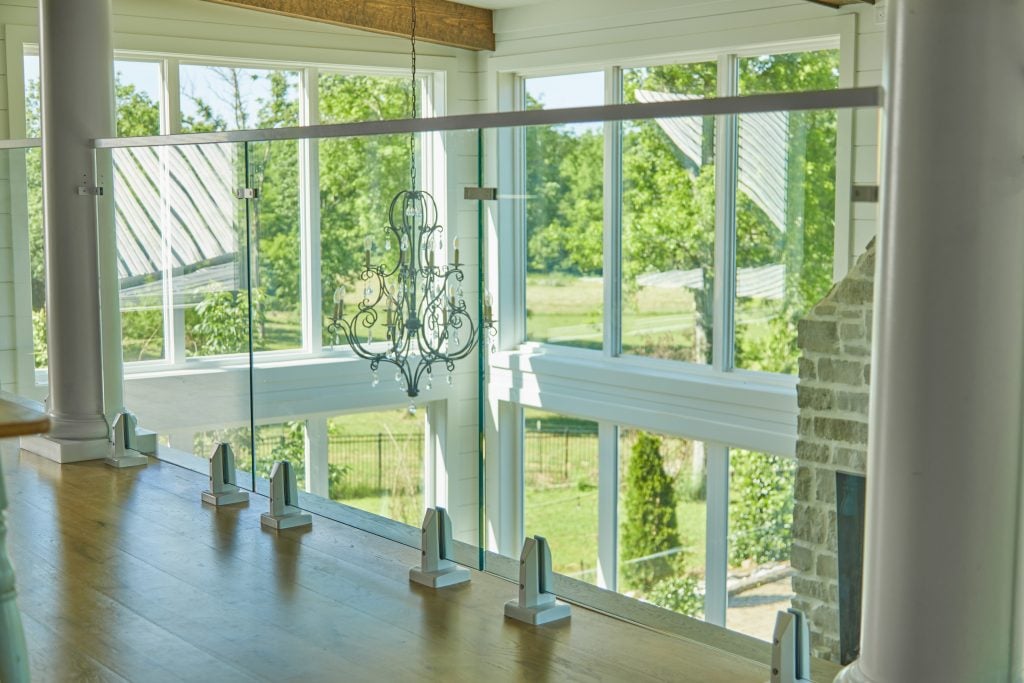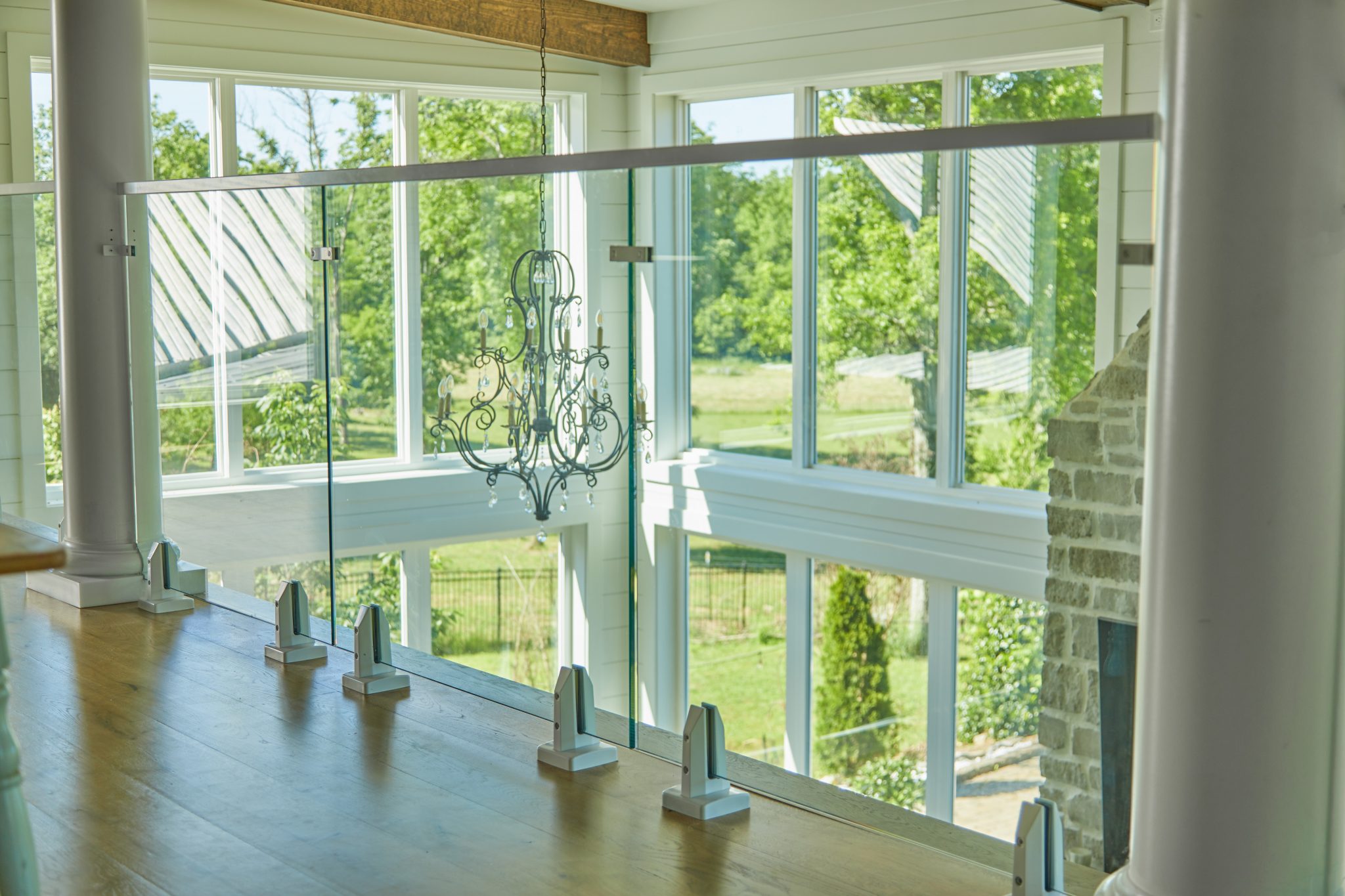 StairSupplies™ is excited to announce the arrival of our glass railing system and full glass manufacturing plant. Glass Railing is a top choice for both view preservation and safety. In exterior applications, glass is highly effective as a windbreaker, making it extremely popular on waterfront properties. While it helps to block harsher winds, the small gaps between the glass and the posts and handrail allow you to enjoy mild breezes. The clear panels give the illusion of invisible railing as the natural views shine through. Treated glass requires very little maintenance other than occasional washing with soap and water or another glass cleaner.
About Glass Railing
Glass Railing is smooth and the panels are fewer than 2" from the posts, making the system safe for young children and pets.
Best of all, our posts and glass clips for Glass Railing are designed to make installation simple. After the post foot cover is placed over the base plate, the clips can simply be screwed onto the pre-drilled posts. Each clip is individually packaged with the screws needed to mount them to the posts. Our glass clips attach to any of our stainless steel post styles, and can be powder coated to match the rest of your system. Glass clips are sold independent of the posts, but it is easy to calculate how many clips you will need for your project. For each end post, you will need 2 glass clips, while corner posts and center posts will each use 4. Posts for glass can be spaced up to 4' apart.
Manufactured out of 316 stainless steel, our glass clips are strong, and will hold up against the elements. They are 2" tall by 2 1/2" wide and can accommodate 9/16" laminated or 3/8" tempered glass. We recommend using 3/8" tempered glass for most residential post to post projects and 9/16" laminated tempered glass for commercial projects and applications where added strength and durability is desired.
Glass is a safe and stunning infill that can greatly enhance the look and feel of your deck or home. For more information about our glass railing system, or to get a quote for your project, fill out this brief contact form. One of our representatives will reach out to you within 24 hours. We look forward to creating a beautiful railing design with you!