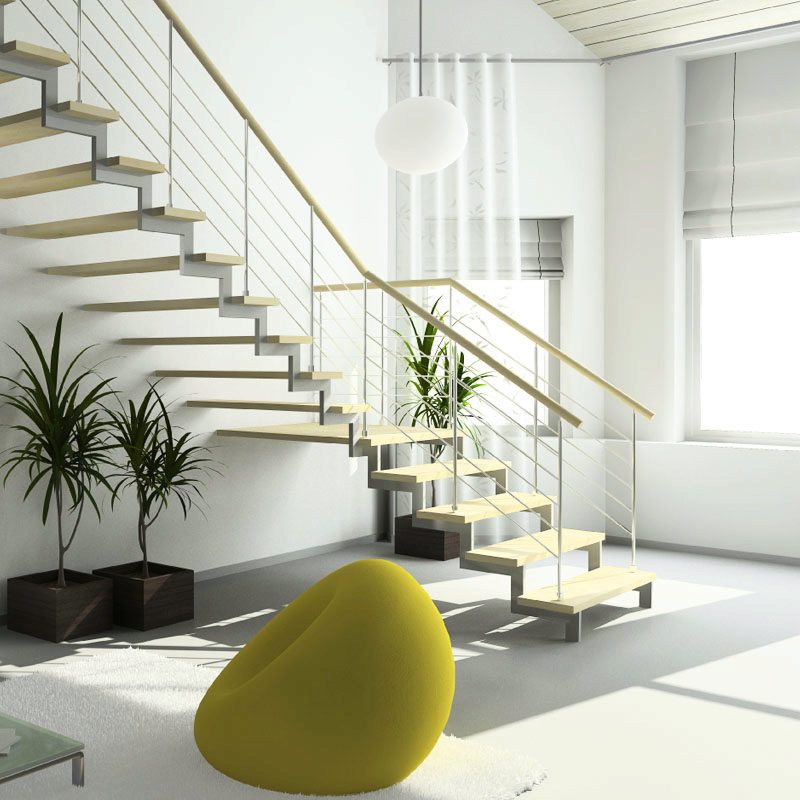 Explore the Breathtaking World of Modern Stair Parts
Anyone looking to remodel their stairways or improve their existing looks with newer stair parts and accessories will find himself facing thousands of choices today. Indeed, the market is overflowing with stair parts and accessories of every conceivable shape and design, and all one needs to do is make up the mind about what to buy and what to install.
Very often we tend to get guided by aesthetic considerations only. But such an approach can lead to serious mistakes in our selection. Well, the truth is, even though it is natural to feel tempted to but attractive looking stair products, we should also consider other aspects such as the quality and strength of these parts.
In the context of modern stair parts, cablerail products deserve a special mention. A major reason for their growing popularity is the wonderful combination of strength and beauty that they offer. Cable railing products, made of reinforced steel and extremely strong and durable metal frames, are suitable for use both indoors and outdoors. They are widely preferred for the fact that they obstruct very little view and look very modern and elegant.
So if you have a stretch of open terrace that you wish to guard with some amount of railing, choose cable railing for a truly remarkable effect. They are perfect for any modern décor and will make your railing strong, durable and visually pleasing. Indeed, there are few other modern choices in decorative railing that offers such a brilliant combination of functionality and beauty.