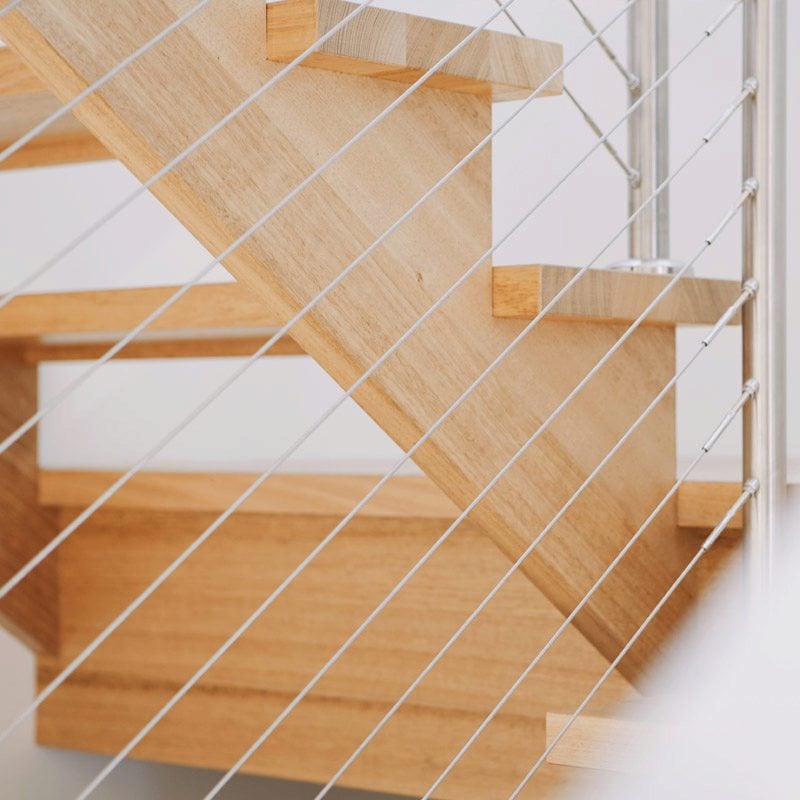 Why You Should Use Stainless Steel Cable Rails Inside Your Home
If you are in the market for a new interior home railing system, you should consider using a stainless steel cable set. They've become increasingly popular by homeowners looking to give their interior an attractive edge that's not found in traditional hardwood railing. Unless you've used them before, however, you might be skeptical of their ability to perform the task of creating a safe, functional home environment. Keep reading and we'll take a closer look at 3 of the top benefits to using stainless steel cable rails inside the home.
Benefit #1 – Durability
One of the greatest benefits associated with stainless steel cable rails is their strength and durability. Because they are made with authentic stainless steel, you can rest assured knowing it isn't going to snap or break anytime soon. You can accidentally knock it with furniture or run into it and it still won't show any signs of damage. The same can't be said for hardwood railing, as this type of behavior would likely leave behind a noticeable ding or dent. Stainless steel cable rails are built to last, and this is apparent from the moment you have it installed.
Benefit #2 – Aesthetics
Another reason why so many homeowners choose stainless steel cable rails is because of their uniquely stylish design and appearance. There's a certain contemporary element associated with stainless steel cable rails that most homeowners find attractive. If you are decorating the interior of your home with modern or contemporary elements, then you simply can't go wrong with this type of railing. They offer a subtle yet elegant touch that naturally flows with these types of decor. Of course you can really use them in just about any style of home decor, regardless of whether or not it's contemporary.
Benefit #3 – Easy To Install
Yet another benefit to using stainless steel cable rails is the fact that they are easy to install. Even if you have no previous experience with railing installation, you shouldn't run into any problems with stainless steel cable rails. You simply attach the posts to the desired areas inside your home, followed by connecting the steel cables. It's quick, painless, and you'll be more than pleased with the final outcome.
Hopefully, this will give you a better understanding as to why stainless steel cable rails have become such a popular home accessory. They are durable, attractive and easy to install. However, the truth is that there are many other benefits not listed here.