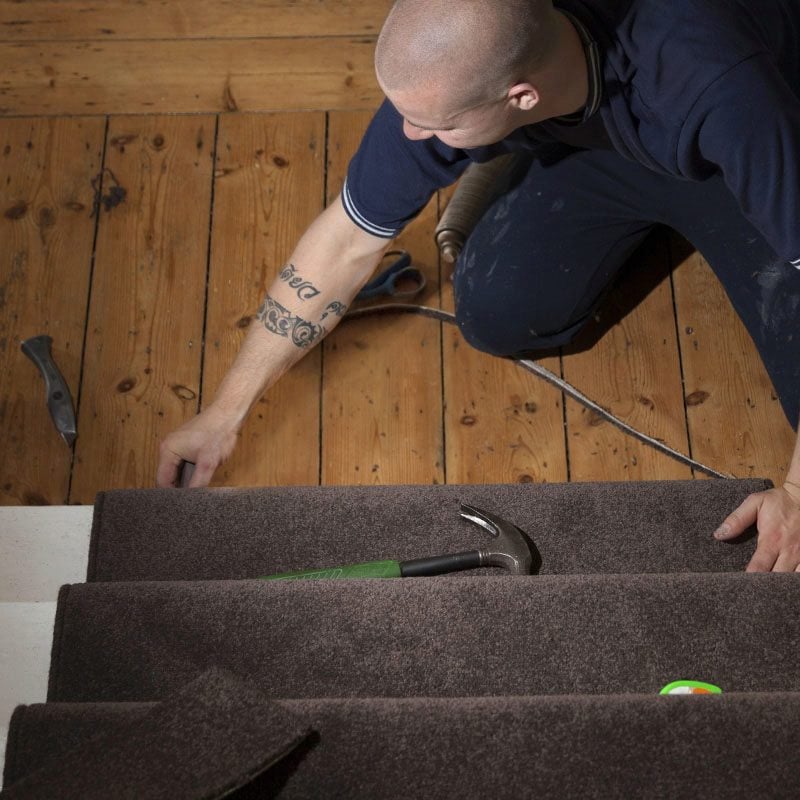 Fixing the Damaged Stair Parts Yourself
Stairways are meant to last long, but regular use and other circumstances cause damage to the stair parts before the expected time. Some of the common damages seen in you include cracked stair treads, squeaking steps, damaged or loose handrails for stairs, shaky stair railings and so on. And this is why; periodic maintenance of the stairs becomes essential.
Squeaking stairs is a very common problem; it generally happens owing to a defective joint, loose wedges or a gap between the tread and stringer. You need to check underneath the staircase, for the glue boxes. If these are missing, replace these with new ones. For loose wedges tighten these. The gap between the tread and the riser can be rectified by sliding a shim into the gap till it's tight.
Damaged balusters and stair railings also need immediate fixing. Wooden balusters can be fixed with the help of nails whereas the iron balusters can be glued to the stair steps.
The next thing you need to check is the handrails which may have gone loose with time. This can prove very dangerous as handrails are the main support system of the stairs. Repair the gaps by applying glue or use clamps to hold both ends together. If the cracks are large, use dowel and fix these with handrail bolts.
Not to mention, you can buy the required stair parts and its accessories from a nearby local store or any exclusive stairway accessories and parts dealer online. So be it a squeaking stair tread or a shaky handrail, you can now fix these all with the easy, quick and useful tips.