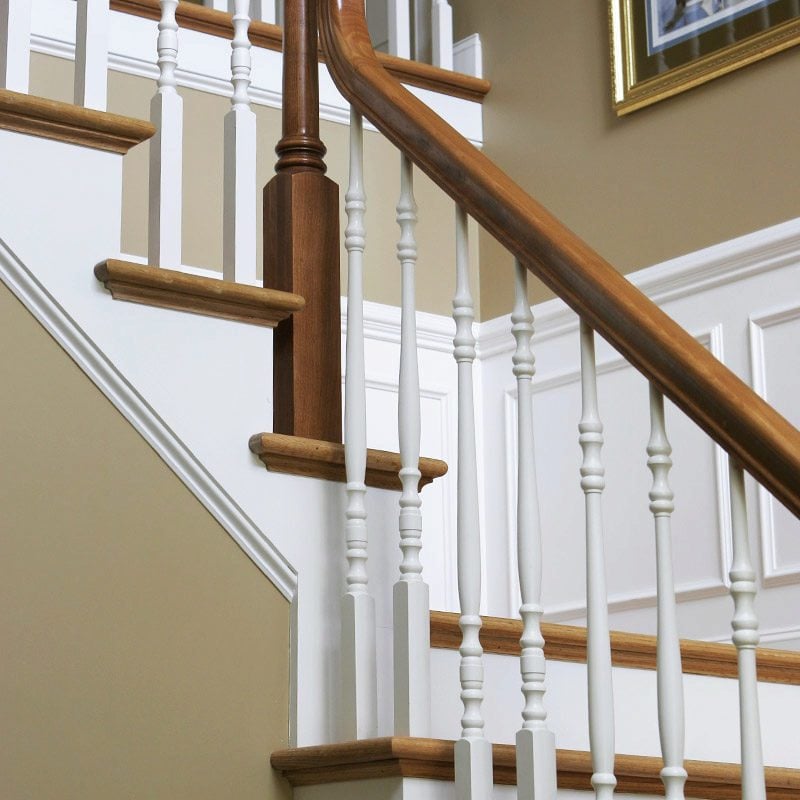 How To Stain Stair Railings
Staining your stair railings will instantly revitalize their appearance with a fresh new look. If the railings in your home are worn, fading or simply outdated, you should consider staining them. Using just a few basic supplies and a little bit of time, most homeowners can perform the job themselves without the need for a professional contractor. If this is something you are interested in doing, keep reading to learn more about how to stain stair railings.
First and foremost, you'll need to remove the old stain on your stair railings. Even if most of it has faded or begun to peel off, there's likely still some left behind. Removing it will allow for a more thorough and secure staining process. So, how do you remove old stain from your railings? The easiest and most effective way is to sand them down with medium-grit sandpaper. Make sure you lay out the appropriate amount of dropcloths to protect your flooring and gear up with a respirator mask to avoid any accidental dust inhalation. You can then work on sanding down the previous stain on your stair railings.
When you are finished sanding the stair railings, it's time to start the staining process. If you haven't done so already, choose a stain that you are comfortable with at your local home improvement store. Ideally, you should use a tone that matches the rest of your home's interior. If you need help choosing a stain, don't be afraid to ask an employee for assistance. In addition to the actual stain, you will also need some foam paintbrushes and a sealer.
Carefully read and follow the directions on the label of your stain. Most hardwood stains require stirring before they are applied. When the stain is ready, dip a foam paintbrush into it and apply the stain to your stair railing. It's recommended that you start from the top and work your way down to prevent the stain from dripping onto areas that you've already done. Take your time to carefully brush the stain on the railing.
Once you've finished staining the railings, let it sit overnight to dry. On the following day, go back into the area and apply a sealer using the same technique. This will give your railings a water-resistant finish that essentially prolongs the life of your stain. Your handrails should now have a fresh new appearance that's sure to improve the decor of your home.