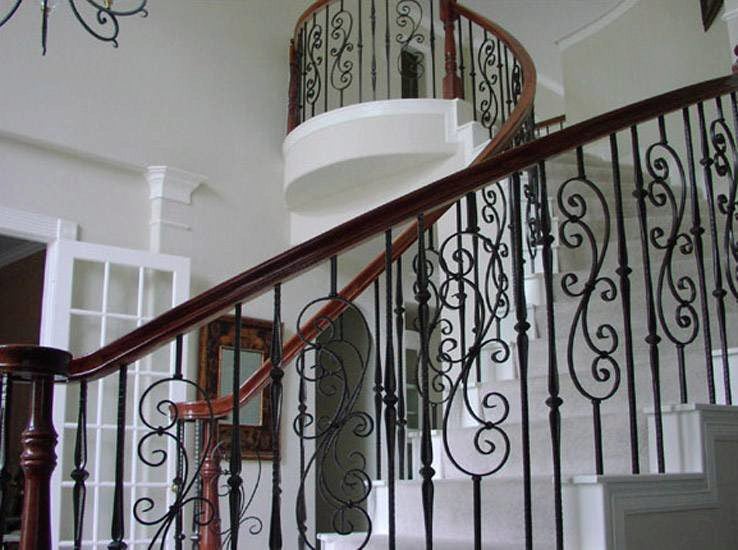 Rail bolt kits for attaching handrail
Customers often wonder why they need a rail bolt kit to attach handrail to fittings or handrail to newel posts. "Can't we nail them together?" is one of the questions that we hear. Nailing fittings together is possible and I've seen in done in a few homes, but nailing handrail to a handrail fitting or to a newel post is weak and very unsightly. The rail bolt kit forms a strong mechanical bond that isn't affected by changes in moisture content of the wood.
A rail bolt kit is a 1/4″ threaded bolt which contains machine screws on one end and wood threads on the other. Drill a hole into the center of the handrail fitting or stair newel post. Insert the wood threads into the hole in the handrail fitting. A rail bolt wrench is a necessary tool for inserting the rail bolt into the handrail fitting without damaging the threads.
Drill a 1/2″ hole into the center of the handrail. Drill a 3/4″ hole in the bottom of the handrail so that it intersects the1/2″ hole. Fit the handrail over the stud and put the washer over the stud. Use the railbolt wrench and the rubber band to start the nut on the railbolt wrench. Apply glue to the faces of the handrail and the handrail fitting. Tighten the nut on the rail bolt. Be sure that the handrail and the fitting are perfectly aligned. Insert the plug into the bottom of the handrail using glue. When the glue has dried, sand the plug so that it is flush.
The joint between the handrail and the handrail fitting is now strong and durable for many years.