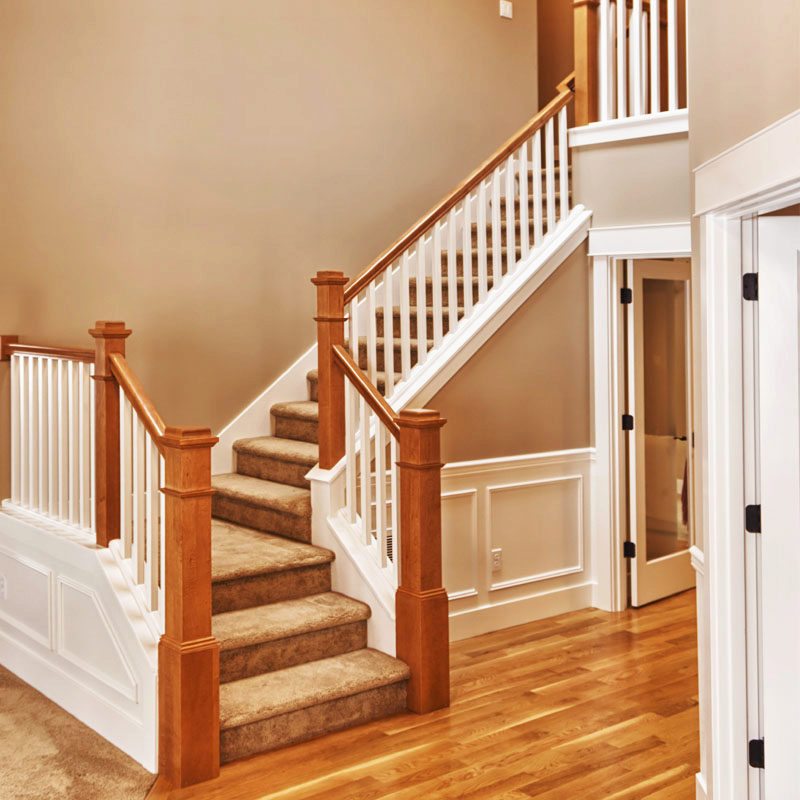 The Evolution of StairSupplies
If any of you are like me, you may wonder how things are started. It may, for one reason or another, interest you to learn about the origins of StairSupplies. It is my hope that you gain a better understanding of the principles that StairSupplies operates on day-to-day through the story of its genesis.
StairSupplies was founded in 2002 in the home of Len and Marci Morris. Len always has had an entrepreneurial mind and has started various other business ventures since this time, but StairSupplies has been the most successful. After a couple of months of running a smalls stair parts business out of their home, Len and Marci quickly realized that they needed another location where they could store large amounts of product.
This led to the renting of an old amish man's pig barn. Len and Marci cleaned the place up, hired a couple of employees and started to ramp up the StairSupplies business. At this point, StairSupplies was unable to a large share of the manufacturing do to the tight quarters of their shop and small number of employees that resulted from that.
Len and Marci were not satisfied with their inability to manufacture product because they had a very small amount of control over the quality of the product. As such, machinery was purchased to allow for the production of stair parts. With these new machines, another move was in order. Len and Marci took their business to an actual factory this time, abandoning the dirt roads and wooden walls for asphalt and stable walls.
Thus began a new chapter in the legacy of StairSupplies. More craftsmen and office-workers were hired to deal with the ever increasing business that StairSupplies brought in. Finally, StairSupplies was allowed to manufacture all of their own wooden products and have complete control over the quality.
StairSupplies would get even larger, and demand more room for more employees and machinery, including state-of-the-art CNC machines. That would bring StairSupplies to where it is currently located at 1722 N Eisenhower Dr.
Len and Marci are still very involved in the business with Len operating as President of the company and Marci keeping the books and accounting straight. They are very proud of the growth of their nearly 11 year old company and desire to see it keep moving forward.