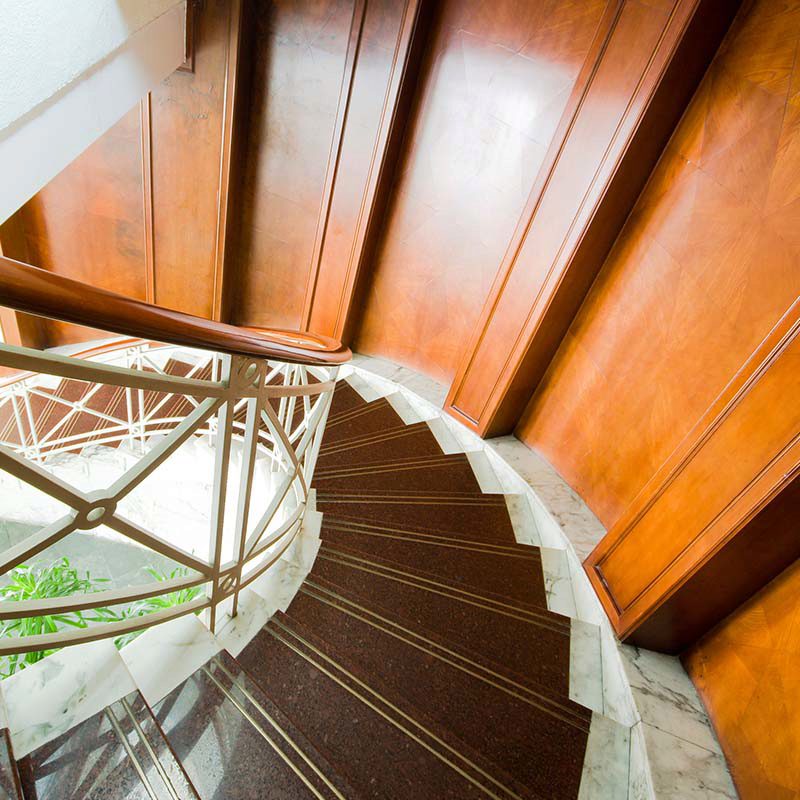 The Safety Benefits of StairSupplies Stairs
Here at StairSupplies, safety is our top priority. We want to help you create the staircase of your dreams, but we also want to ensure your continued safety for years to come. When ordering a staircase or stair parts from us, you can trust that you've made the right decision. With our skilled craftsmen, high-quality materials and comprehensive return policy, we aim to provide you with products that are not only beautiful but also safe.
Made by Skilled Craftsmen
At StairSupplies, each stair tread, baluster or other stair part is made by skilled craftsmen. Our staff has a great deal of experience in the stair parts industry, and we make sure that each stair part undergoes multiple quality checks so that you can ensure you're getting the safest parts possible. Our team members have a comprehensive understanding of how to create a beautiful stairway while maintaining building codes.

Built with High-Quality Materials
In addition to using craftsmen who know what they're doing, our stairs are built with only the finest materials. You can rest assured that our wrought iron balusters contain no lead, and our wood stair handrails are manufactured to extremely high standards. Like you, we understand that safety is important, which is why we never skimp on stair materials.
Comprehensive Return Policy
If you're not fully satisfied with your StairSupplies purchase, you can review our policies for a list of options. As far as returns go, almost all StairSupplies products can be sent back if necessary, including cable rail components and loose not crimped fittings as well as stainless steel and powder coated black posts. If you have any further questions regarding returns, don't hesitate to contact us for more information.
When it comes to choosing safe and appealing stair parts for your home, look no further than StairSupplies. Our skilled craftsmen, high-quality materials, and comprehensive return policy make installing the staircase of your dreams quick and painless. If you'd like to learn more about our products, please get in touch using this form or via social media.