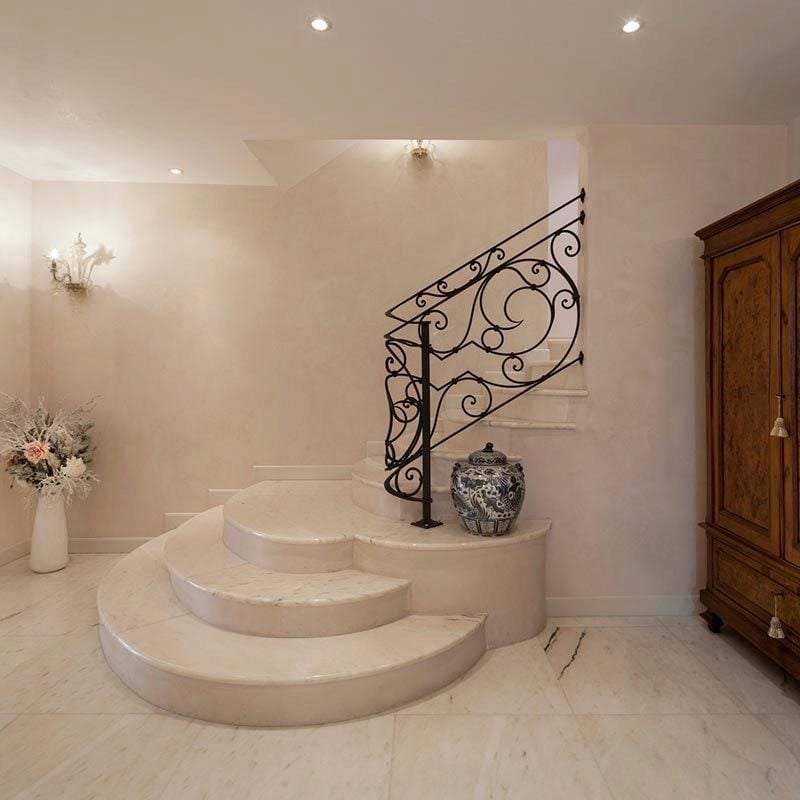 How To Use Lighting To Improve The Look Of Stairs
A staircase can be a real centerpiece for a home. With the right lighting, you can show off a staircase with an eye-catching, dramatic effect. But most homeowners aren't familiar with the best stair lighting ideas. We at StairSupplies present you with some beautiful stairway lighting ideas.
All About Lighting
A well-lit home has advantages. Changing the lighting scheme of a home affects how people feel. Inadequate or improper lighting can cause headaches and make a home feel like a cave. Improved lighting creates an open, clean feeling. It can even make the home seem larger.
One way to good lighting is to make your plan flexible to allow changes and tweaks along the way. Using dimmers, for example, ensures that the same living space can be used during the day for everyday activities or for an intimate cocktail gathering at night.
Use natural lighting to improve the appearance of stairs. Choose window treatments that are not totally opaque. Hang a mirror opposite a window. Natural light, when optimized, makes a home feel light, open and bright. When you buy light bulbs, choose those that mimic natural light.
Stair Lighting Ideas
Dark staircases can feel creepy. Well-lit staircases look better and are safer. Lighting a staircase effectively will also show off the beauty of the railings and balusters used in the design. You can adopt plenty of strategies to produce the look you want.
Whether it is a simple staircase or an open one designed to make a statement, some of the same rules come into play. Put ample lighting at the top of stairs, whether that comes from simple bowl fixture or a beautiful chandelier.
Lighting from the top is better than in the middle or at the bottom. It ensures that the whole staircase has some illumination. Landings, too, need to be well-lit. Dark landings can also feel creepy and unsafe.
A simple fixture is all it takes to create a brighter, more inviting space. Choose a fixture that highlights aspects of the staircase's design. For example, a gothic-inspired hanging light is perfect for a staircase with wrought iron balusters.
Lighting Stairs Can Add Flair
Finally, the stairs themselves can be lighted. By using recessed spotlights, each stair can be illuminated. This is a great solution for outdoor staircases. At night, a dark staircase to a raised deck can be dangerous. One lit with LEDs is safer and creates an upscale look.

Indoors, lighting each stair can highlight the beauty of the woods used. Recessed lights can be used on the stairs or on the wall. A beautiful railing or baluster creates a lot of visual interest. A well-placed recessed light will draw attention to these features.
It's easy to make stairs look nice. By choosing natural light and placing lights carefully, safety can be achieved and design choices put on display. For more information about the best in stair parts, including handrails, wood and iron balusters, newels and more, contact StairSupplies today. If you have more stair lighting ideas, please comment below.