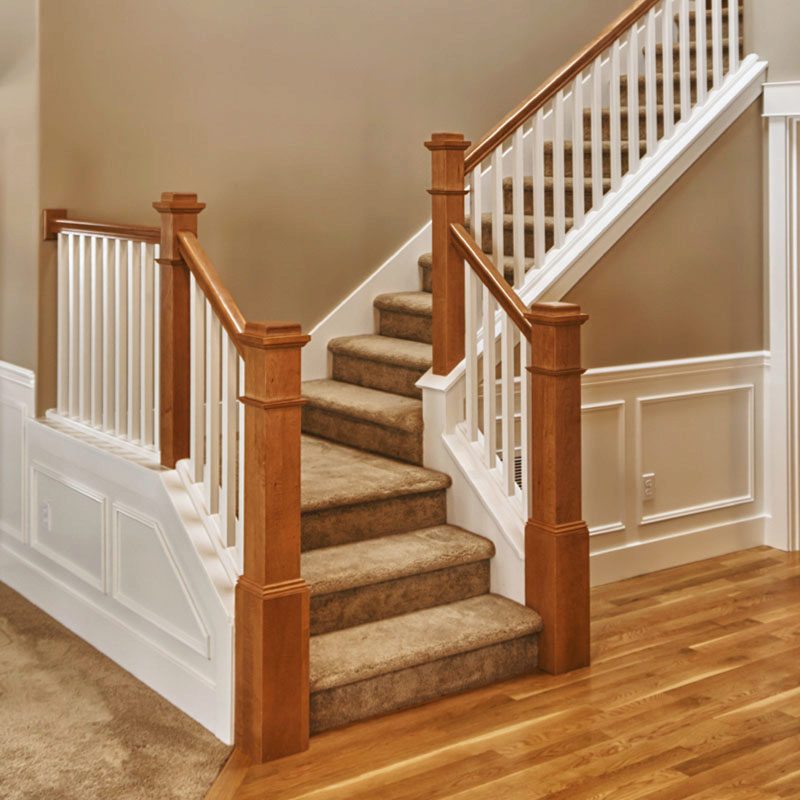 About Stair Parts and Millwork
Building a new staircase or remodeling an old one has never been more rewarding or satisfying than now. This is largely because of the wide availability of high quality stair parts and millwork in the market today. The market today is flooded with stair accessories and the average homeowner wishing to remodel his house (especially the stairways) can now give a dramatic new look to their homes well within budget.
It's no wonder then that stairways in homes around the world are getting a dramatic facelift everywhere. The current buzz in stair remodeling has been largely perpetrated by the increasing availability of numerous stair parts in the market today. From the simplest of stair parts that every homeowner can install to large-scale installations requiring professional assistance, staircase parts of all kinds have sparked off a bona fide revolution in the field of stair remodeling and renovation.
Adhering to the best and the hottest stair trends, stair part manufacturers everywhere are offering stair parts and millwork to complement every modern house or décor. Improved production methods and lowered costs are ensuring that the home remodeler can now have the stair design of his dreams, no matter how unique or demanding it might be. With the wide range of stair components available today, you can now have a virtually brand new staircase running through your house. From the treads to the railings, from the newels to the balusters – the sheer range of choices available today for these stair components will simply spoil you for choices.