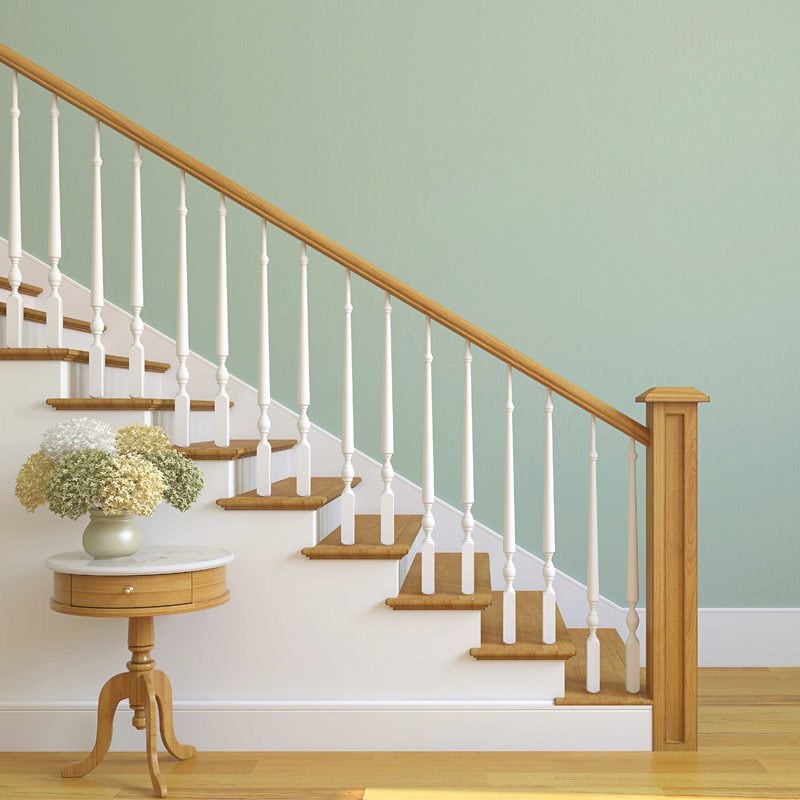 Blending Hardwood Flooring with Stair Parts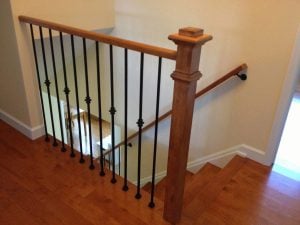 Hardwood is a timeless floor covering. Whether the home is newly constructed or built a century ago, hardwood lasts and, therefore, is a favorite for many home owners.
Working with hardwoods affords the customer a limitless selection of species of lumber as well as stain colors. Hardwoods are durable and can last the lifetime of the home. Many hardwood flooring homeowners desire to blend their staircase with their flooring.
Blending the staircase with the flooring can be accomplished several different ways.
Choose the same species of lumber and the same stain for the flooring and stair parts. This gives everything a very uniform look.

Integrate painted risers and painted balusters with hardwood treads that match the flooring. This is especially beautiful in a home with painted doors and trim.

Use iron balusters with hardwood handrail and treads which match the flooring. This brings in the beauty of iron and allows for countless design options in the stairway.

Install cable rail instead of balusters with hardwood handrail and treads which match the flooring. This is a very modern, contemporary look and can be gorgeous.

If you desire a carpeted staircase, opt to use a runner. This allows for the end of each tread to be exposed, thereby tying in the hardwood flooring.

Select a completely different stain color for your stair parts compared to your flooring. A word of caution…choose a stain color that is vastly different. Don't give the appearance of trying match the stairway with the flooring but just didn't get it quite right. Think about choosing a clear finish (no stain) for either the stair parts or the flooring and stain the other one a darker color. With this option, you would most likely use the same wood species for the flooring and stair parts.
In summary, there is no "right" answer when blending hardwood flooring with stair parts. Every home is unique and each homeowner has their own taste when building or renovating.
For more info about hardwood flooring, checkout San Jose Hardwood Floors.