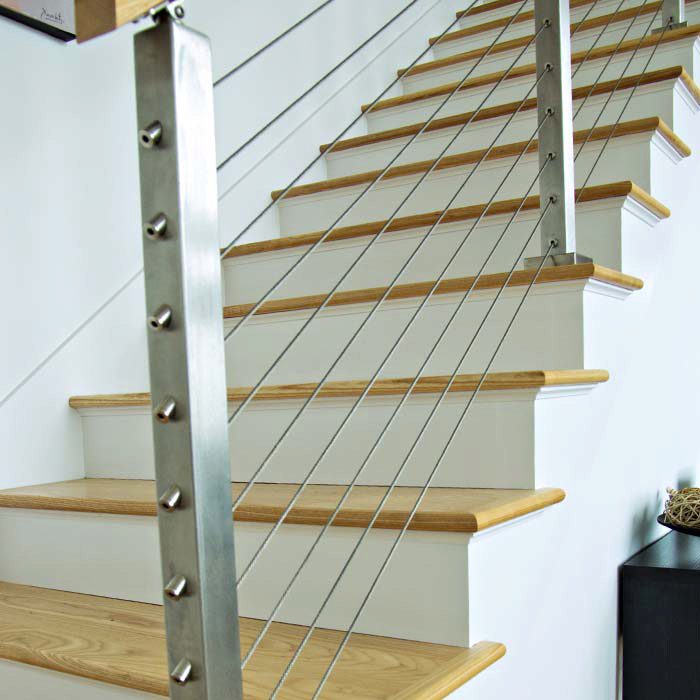 Custom Stair Treads are Made Special for Your Home
We believe anyone should be able to get quality stair treads for their homes for great prices. If you are looking to remodel the stairway in your home, StairSupplies can help by making you custom wood stair treads. Our craftsmen will create beautiful starting steps, treads and risers, and landing treads that are specifically designed with your home in mind.
Stair starting steps are important because they increase the perceived proportions of your stairway while also welcoming you and your guests into your home. Our starting steps are designed to match our stair handrail fittings so you don't have to worry when it comes time for installation. The risers in our starting steps are constructed by cutting and bending the wood of the riser until it matches the curve of the stair tread you choose. For this item, you are able to customize it to fit your needs by choosing the wood type, finish, tread return and the tread width.
Wood stair treads are both beautiful and durable and will noticeably increase the value and aesthetics of your home. We have more than 30 types of wood for you to choose from along with different types of finishes along with choosing your tread return and width.If you are not looking to completely replace your staircase, we also offer replacement tread styles and will work with you to match your current staircase.

Landing treads are used along balconies and at the top of a stairway to give your stairway a finished look. Landing treads can be fashioned from any wood we have to make a beautiful stairway creation. Landing platforms are used in the small areas of a stairway where the staircase changes direction. We take pride in our hand-scraped stair parts and can offer both of these items handscraped to produce a beautiful and unique finished product.
Have any other questions on how StairSupplies can help you plan the base of your stair project? Contacts us today or message us on social media!