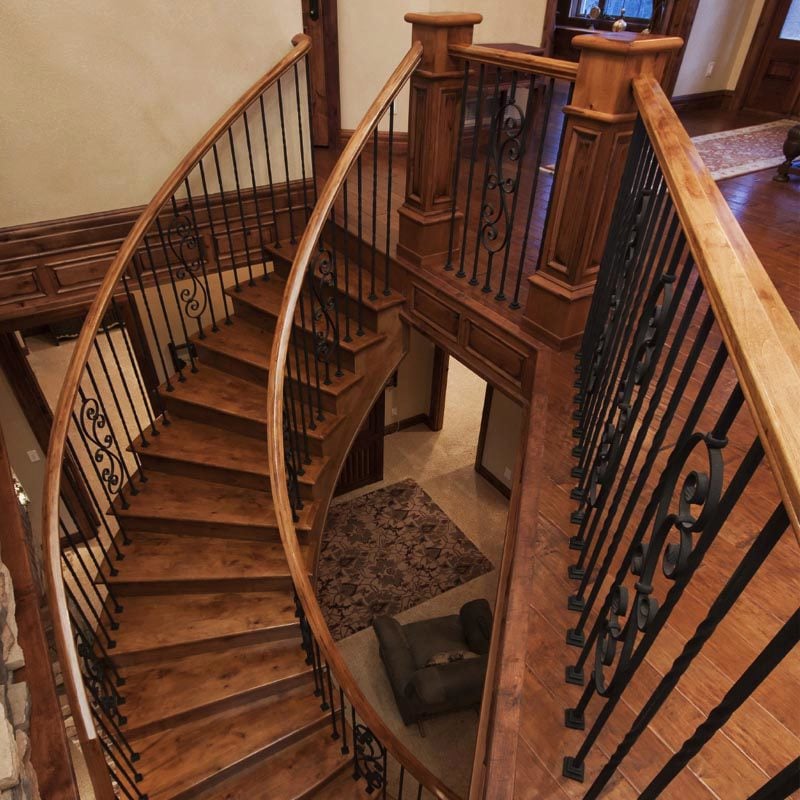 Stair Balusters: Give Grand Look to Your Staircase
The balusters of today are available to grapple in two forms. One is wood balusters, while the other comes in the category of iron balusters. Let's face it; when it comes to remodeling and revamping staircase, it is only the balusters that play a very indispensable role. These are those amazing stair parts that leave a great impact over the visitors, and leave them awe-struck through their amazing designs and built. The iron balusters include the Gothic series iron balusters, the Twist series iron balusters, scroll series, versatile series, designer series and forged iron balusters, whereas the wood balusters can be availed in the forms such as American made painted balusters, stain grade baluster, exterior wood balusters and imported painted balusters. Though both types of stair balusters help make your staircases look prepossessing and attractive, wrought iron balusters are touted to be better than the wood balusters.
Solid wrought iron balusters are built of higher carbon steel and weigh much.
Iron balusters can be easily installed, and offer a smoother satin finish.
Wrought iron balusters can be ordered in hollow and solid both.
Wrought iron balusters are well-designed and well-compatible.
Iron balusters last longer as compared to wood balusters.
Iron balusters are not cheaper like wood balusters
So, if you really want to give an elegant and beautiful look to your staircase, and want it to become apple of every visitor's eyes then go for quality stair balusters. Though there are a number of online stair parts sellers, stairsupplies.com has made a niche in this arena where quality is 100% guaranteed.