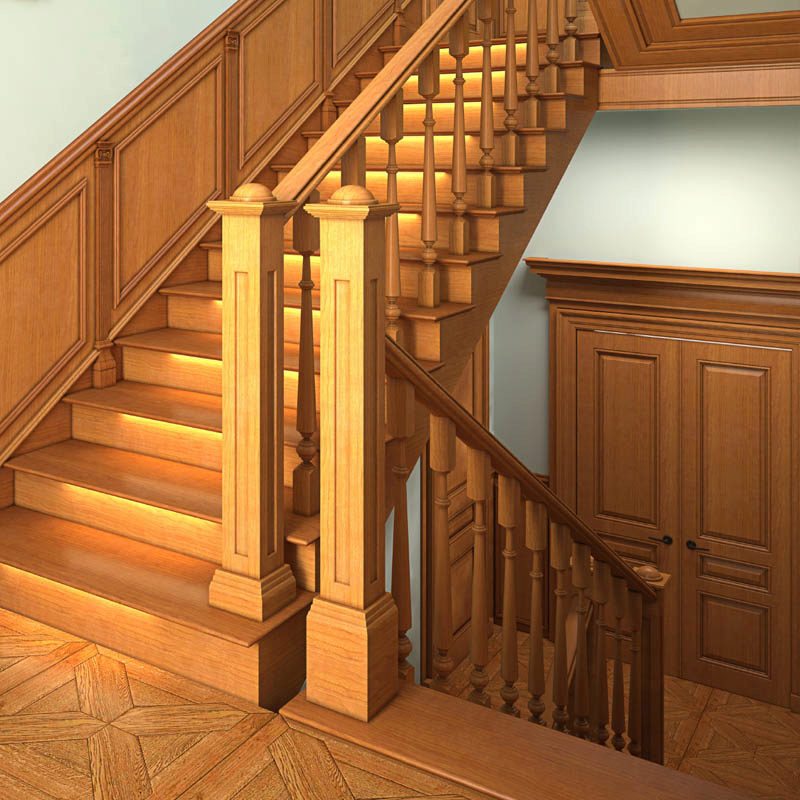 Intricate and Simple Beauty in Wood Balusters
This week, I'd like to draw your attention to the wood balusters StairSuppliesTM produces. StairSuppliesTMtakes special care when manufacturing your balusters, especially the wooden balusters. Each baluster is crafted on an extremely precise CNC lathe to minimize inconsistencies and maximize efficiency. After the balusters get off the lathe, a StairSuppliesTM craftsman takes the time to hand sand the baluster to give it a soft, hand-made feel. I've had first-hand experience hand sanding the final product and it is no easy task to keep it smooth and consistent. It took me a while to get the hang of it but, thankfully, the craftsman at StairSuppliesTM have lots of experience with balusters.
The Victorian and Regency series balusters are my personal favorites. The Victorian series is a very intricate design that would work well with an elaborate stairway — a stairway that people will remember. Its grooves and braids look very nice, especially in a red woods such as bloodwood . Its a series that should only be used with a high-end staircase.
The Regency series is a much more simple design and can look great in a variety of staircases. These balusters look great on any type of wood but my personal preference would be to go with a dark wood such as walnut, cherry, or ipe. There are no braids woven into the design, like you will find in the Victorian series, but the Regency's best feature is its versatility. The Regency series may not be a baluster that people will awe over, but they will appreciate its simple beauty.
All StairSuppliesTM balusters are crafted with care and precision. When buying, it is important to remember what species of wood you are using for the rest of your staircase and how well the different series of products will go together. StairSuppliesTM has a number of experts in the field, and they would welcome your questions. Call at 1 (866) 226 6536.