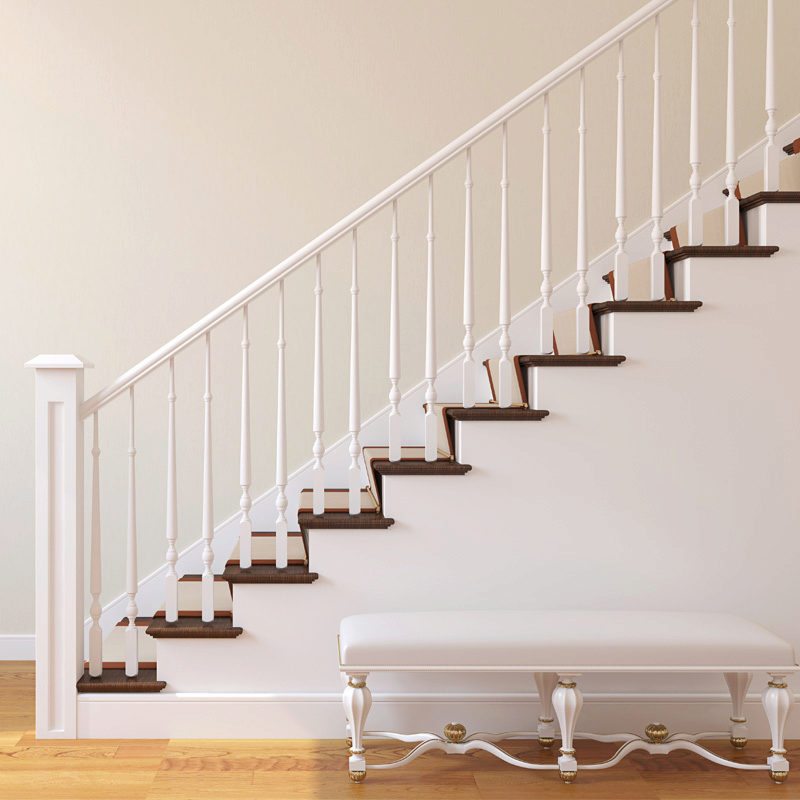 Stair Railing Secrets Every Homeowner Should Know!
When contemplating revamping your staircase, typically you would start thinking about what to change and what to keep as it is. A staircase has many different parts, such as the balusters, the treads, newel posts, the railing and so on, and unless you are planning a complete makeover, you need to choose carefully what you really wish to replace.
So, what will it be? Are you going to replace the treads? Or, will you be installing a new set of balusters? The big secret of stair remodeling is starting with the stair railings. And, it's easy to see why. The railing on your staircase is easily one of the most conspicuous aspects of it, something that your guests will notice first about your stairway. Therefore, it makes a lot of sense to focus on the stair railing and make every effort to make it more beautiful and attractive. After all, a beautiful staircase is very little more than a beautiful railing.
Installing a new set of stair railings is perhaps the easiest way to give that age-old staircase a refreshing new look. It's like having a new flight of steps in your home. And here's how you should go about it.
If you wish to have your stair railing replaced, you should start by deciding upon a design and the material of choice. Thanks to modern stair remodeling services and stair part manufacturing processes, getting just the right design is so much easier these days. Some service providers also carry computer controlled stair machinery that enables them to custom build stair parts according to the unique requirements of their customers. Railings can also be made based on the templates or drawing provided by customers.