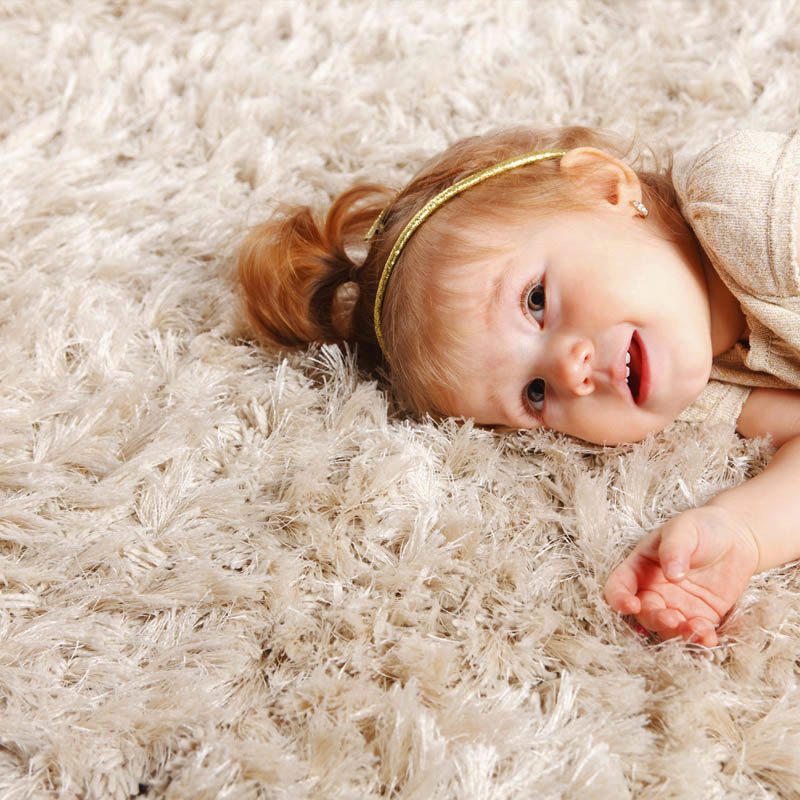 Wool vs Synthetic Carpets: Which One Should I Choose?
There are several key advantages to choosing carpet flooring over hardwood or laminate, one of which is the increased comfort. There's nothing that compares to the soft and delicate fibers of carpet flooring, making it an excellent choice for families with small children. If you're thinking of installing it in your home, though, you'll have to decide whether to choose wool or synthetic. Nearly all types of carpets fall into one of these two categories, both of which have their own unique advantages and disadvantages. To learn more about the pros and cons of wool vs synthetic, keep reading.
Comfort
Most people will agree that wool is softer and more comfortable than synthetic carpet. Wool is naturally soft, squishy and more 'fluffy,' which translates into a higher level of comfort. This doesn't necessarily mean that synthetic carpet is tough, but wool comes out the winner in this department. If you're looking to install new carpet in a kid's playroom, then you'll probably want to stick with wool for this reason. The comfortable feeling of wool is simply unparalleled, making it an excellent choice for playrooms.
Longevity
Another area where woo carpet shines is its longevity. When properly maintained and cared for, wool carpet can last well over a decade. There's nothing more frustrating than spending hundreds or even thousands of dollars on new carpet for your home only to discover it damaged just months later. Thankfully, this isn't a problem with wool carpet due to its exceptional level of strength and durability. Certain synthetic carpets are also durable, but again, this is an area where wool carpet really shines and stands out from the rest.
Water Resistance
One of the most attractive features of synthetic carpets is their ability to repel moisture and liquids. Synthetics are made using a wide variety of fabrics and materials, some of which include nylon, vinyl and Teflon. These materials are able to withstand small-to-moderate amounts of moisture. There's no such thing as a completely waterproof carpet, but synthetic carpets are able to hold up better in wet conditions. If you or a member of your family accidents spills a drink (bound to happen at some point), synthetic carpet will repel the moisture until you're able to clean it up. Wool carpet, on the other hand, would instantly soak up moisture such as this, allowing the liquid to reach the padding and eventually the floorboard.