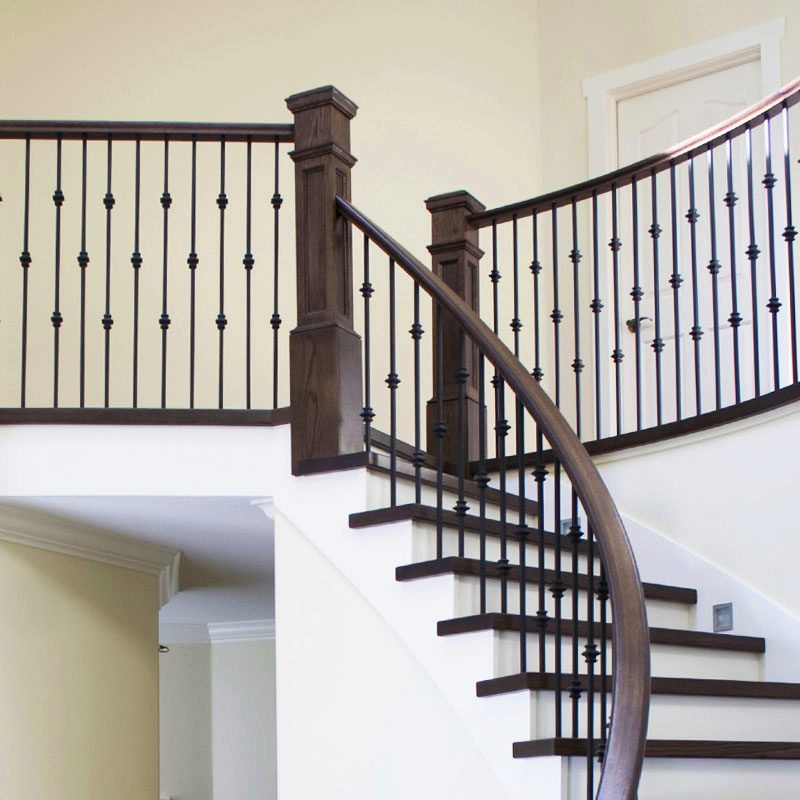 Change Looks of Your Stairs with Quality Balusters
There are several ways to renovate your stairs and a change of balusters can be one of these ways. Wrought iron balusters can improve your home in a beautiful way. You can change your wood balusters to iron balusters on sale at Stair Supplies. It is easy to change the wood balusters too. The cost of carrying out a change over will be far less than if you were to attempt a complete remodel of the handrails and treads. The grouping of wrought iron balusters is done in terms of design and compatibility. This gives you the freedom to choose a combination of balusters within a category.
The wrought iron balusters can be ordered as solid or hollow balusters. While the solid variety of wrought iron balusters is heavy they also have an old world appearance on account of the higher carbon steel that is used. You can cut hollow balusters quickly and these are fairly easy to install with a satin finish that is smooth and flawless. You can buy iron balusters on sale and install them quite easily with the epoxy kit that is offered by Stair Supplies. This gives the balusters a lifetime of durability and strength.
The wrought iron balusters are first of all blasted and thereafter acid etched in order to prepare their surface for the electrostatic powder coated finish to last for decades. Iron balusters can be ordered in different categories and series. These include designer series, versatile series, scroll series, twist series and gothic series. The wood balusters on the other hand add a touch of classic beauty to your home and these are available in styles that include stain grade, American made painted balusters, imported painted balusters and exterior wood balusters. These are available in unlimited designs in more than 30 wood species.