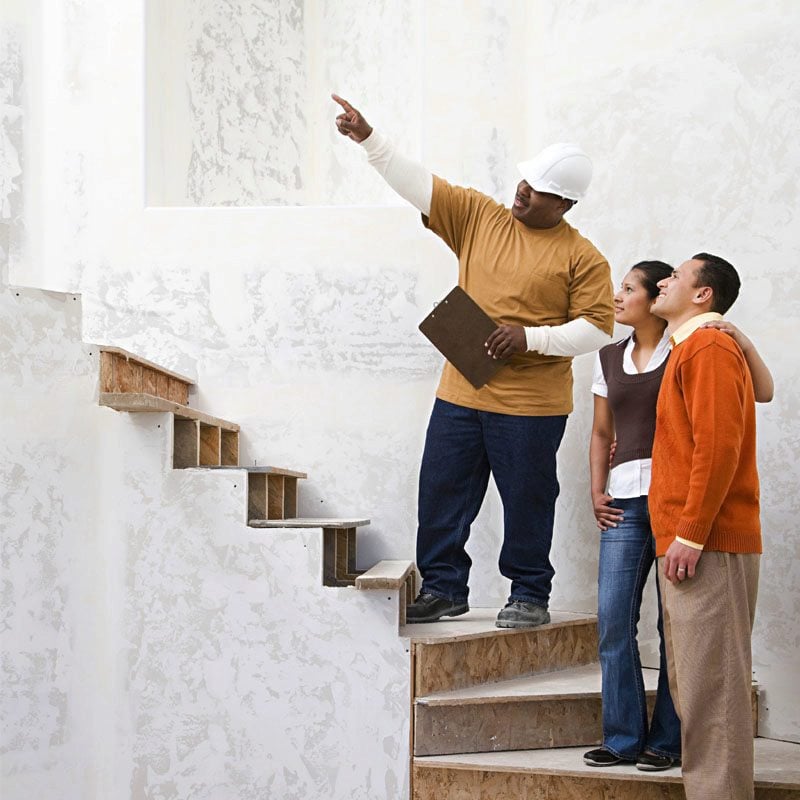 Cable Rail Questions Commonly Asked
Cable Rail Questions Asked by Contractors and Installers
Everyday I field several questions about Cable Rail and today I'll answer a few of them. Feel free to submit your questions about cable rail.
How big do I drill holes for cable rail.
How do I attach steel posts to decks/concrete/stairs
How tight should cable rail be?
Hole drilling
The holes for cable rail should be drilled at 1/2″. Ideally the holes drilled slightly undersized at 15/32″. The slightly smaller holes will help the insert sleeves fit tight into the posts and hold more firmly. Typically we advise putting some silicone on the cable before inserting the insert sleeve into the hole . The silicone will help to hold the insert sleeves in place.
Attaching steel posts to exterior decks is best accomplished with bolts with nuts and washers on the bottom. This type of attachment will keep the posts secure even if the lumber shrinks or swells. If lag bolts are used to attach posts they should be a minimum of 3/8″ and must mount into the wood structure under the decking.
Attaching Posts
Steel posts over concrete should be done with concrete wedge style anchors. Typical wedge anchors 3/8″ diameter in concrete 3″ deep are rated at 3000 pounds or more of tension strength which is adequate for stainless steel posts. Posts can be anchored by placing studs in the concrete prior to pouring concrete, but the alignment is very difficult for this type of installation. Epoxy mounting can be done where a large diameter hole is bored in the concrete and the post is inserted in the concrete with epoxy surrounding the posts.
When posts are installed inside a home or commercial building with a wood structure lag bolts are most commonly used. It is critical that the lag bolt is inserted into the wooden floor system and not just the wood sheeting. We recommend 3/8″ x 4″ lag bolts. Smaller lags may have the holding strength, but it is very easy to snap heads on smaller lags when inserting them. In many instances a through bolt is able to be used and is highly recommended. There are dozens of great fastening solutions available and you may choose any solution that meets your requirements and the requirements of your local code enforcement officials.
How tight should cable rail be tightened?
Only tight enough is the best answer. Tight enough is when cables do not deflect and maintain a space of less than 4″ even when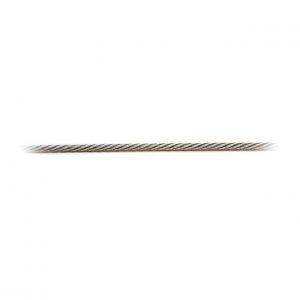 pressure is put upon the cables. A great installation kit is available from StairSuppliesTM. The amount of tightening required to achieve this depends upon cable spacing and post spacing. Do not over tighten cables. If cables are over-tightened it is unlikely that the cable will fail, but one of the other components in the system might fail. The most likely point of failure is the joints in a wood handrail or the fasteners attaching the post to the handrail.
Cable rail is not hard to install or understand it is different. It takes time to install posts correctly, but the work of stringing cable and tightening it is relatively easy.