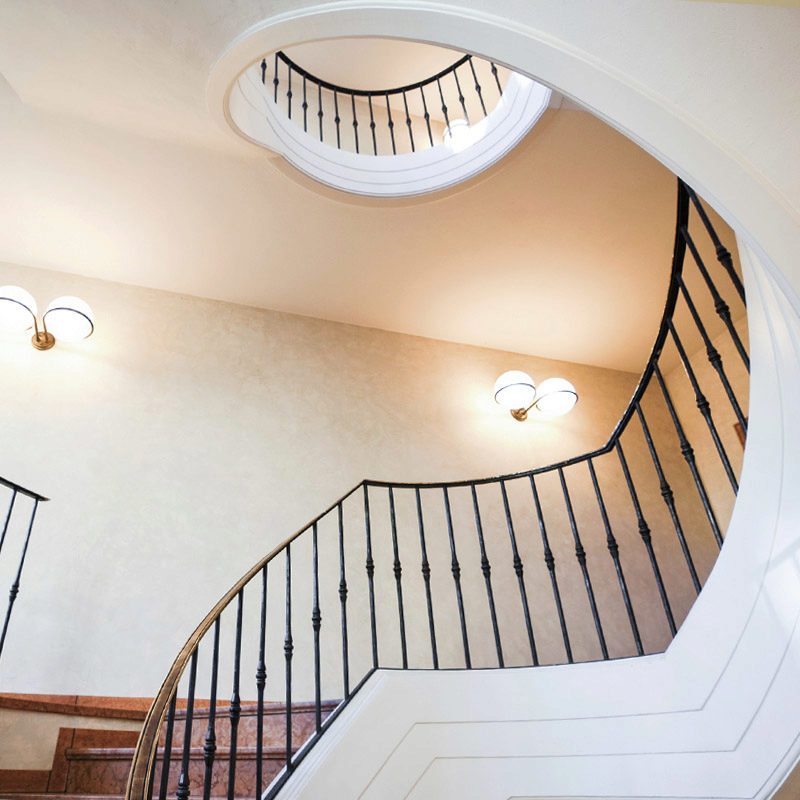 Bending Stairway
One of the most elegant stairway designs is the bending staircase. The design shows up time and again in movies and homes that depict dignity and grandeur. StairSupplies has all the products necessary to create your very own bending stairway. Here, we will see a bending stairway that StairSupplies created for a home.
The most important piece in a bending stairway is the bending handrail which has to spliced with a state of the art moulder in order to create the bend. There is a bit of a price hike in the bending handrail, but the elegance in the design is sure to leave everyone amazed and make your stairway the center piece of your home.
The treads in this stairway are custom StairSupplies' 8070 Stair Treads which had to be specially cut to fit snugly against the wall. These treads were also returned on the right hand side. When a tread is returned, it simply means that it another piece has been added on to the end of it to give that side a finished look. See this picture: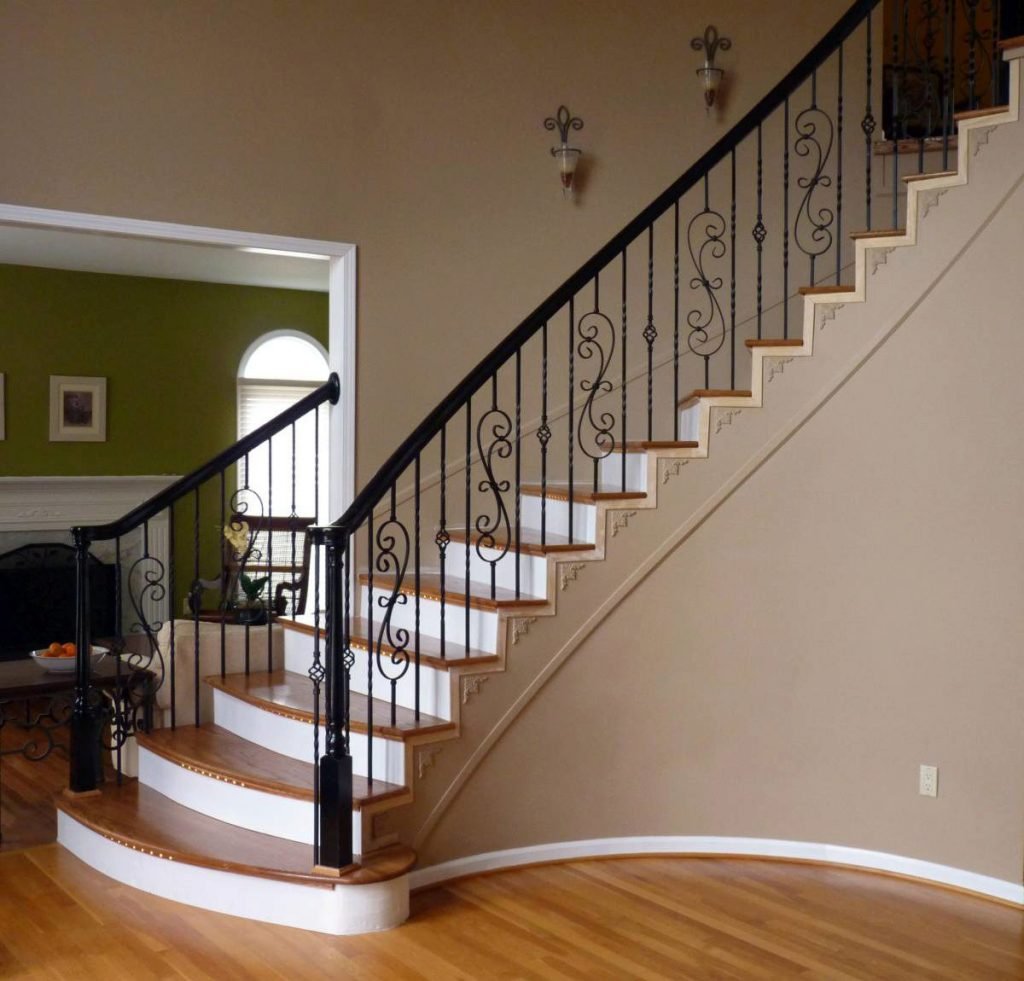 The bottom 4 treads are double return treads, the remaining treads are an example of a right hand return because, when the tread is inserted into the staircase. It will give the right side a finished look instead of leaving it barren. In order to decide which side needs to be returned, stand at the bottom of your staircase, look up and see which side will be exposed. This is the side that needs to be returned.
Finally, the iron balusters in this stairway really finish the stairway off. StairSupplies' Scroll Series Iron Balusters put this staircase in a class of its own with their intricate twists and turns. Notice that the balusters are not all the same but are instead a menagerie of different balusters. This helps to keep away visual clutter, as too many ornate balusters could provide.
A bending stairway is a great option to make your stairway the centerpiece of your home and it can easily be achieved through StairSupplies' great products and expert advice.