Metal Posts: Cable Railing Kits & Components
Buy Stainless Steel Cable Railing Kits
When it comes to purchasing stair railing, stainless steel is the superior choice. This metal is highly resistant to the elements, completely code-compliant, and very safe. Building components and hardware from stainless steel is an excellent way to ensure the longevity of your stair railing system.
Stainless steel cable railing kits are built to be used with either metal or wood posts. Because each kit comes with all the necessary components and hardware, installing these are a simple solution — and so easy you can do it yourself. Stainless steel cable railing is used by DIY homeowners and contractors alike to create an elegant, beautiful system that will last for years to come.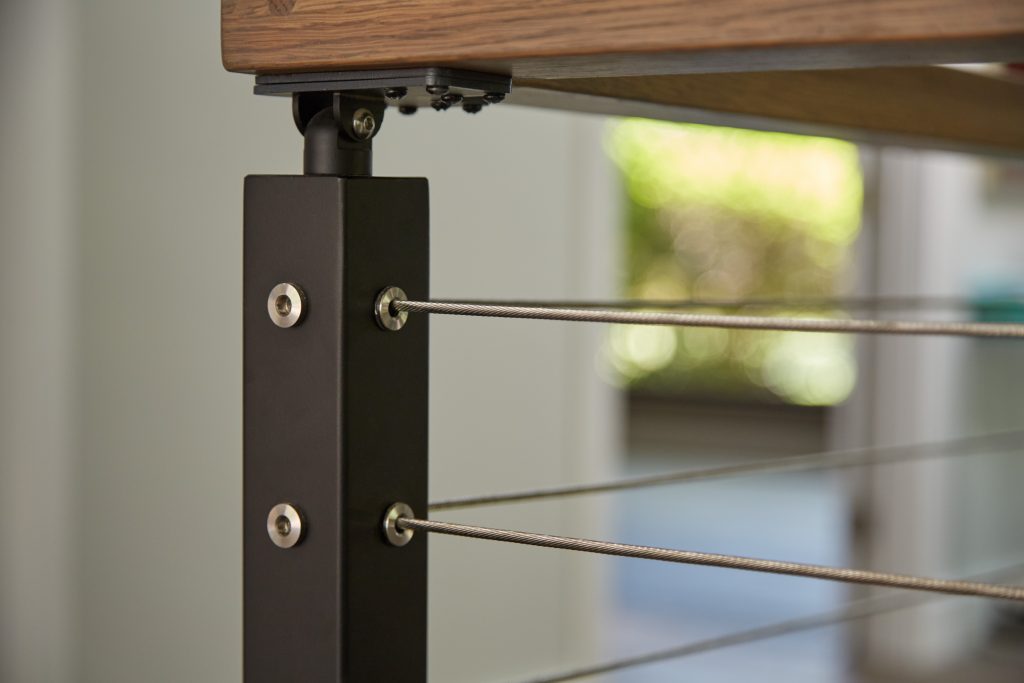 Stainless Hardware Lasts a Lifetime
Each hardware component that accompanies our cable railing systems is made from 316 stainless steel. This is a high-quality metal built specifically to stand up to the elements. The stainless steel hardware is built to last both indoors and outdoors. Once installed, you only need to tension the lines of wire occasionally to keep them in top condition.
Each piece of hardware, from the insert sleeve to the hidden fasteners, is built to withstand the exterior elements. This ensures that there is no rust or corrosion at critical points in the cable railing system.
Use with your own posts or our metal post system
Stainless steel DIY kits from StairSupplies make it simple for you to add cable railing onto your pre-existing posts, without having to modify your deck. The cable railing kits work with both wood and metal posts. If you are using your own posts, you may need to drill holes in the posts.