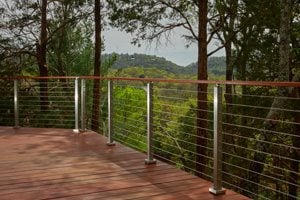 Use Horizontal Railing To Modernize Your Home
Horizontal Railing—Rod and Cable Railing Systems
With fluid, parallel lines, horizontal railing is the hottest trend in stair and deck railing systems. The Viewrail line from StairSupplies™ is proud to offer two varieties of horizontal railing, rod and cable railing systems. From enhanced strength to hidden fasteners and extra view preservation, horizontal railing systems have incredible capabilities.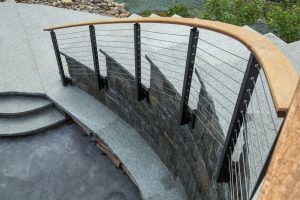 Compatibility
Cable and rod railing systems are frequently used on both level and angle runs. Innovative cable and rod railing post designs help the systems navigate tricky transitions and
angles. Customers have also used both systems on bending staircases for a modern, elegant look
Because gates endure heavy use, we exclusively use stainless steel rods as a gate infill. Rods offer extra strength to gates, but you don't have to use rods on your entire system even if you have a rod railing gate. The rod railing gates still blend well with cable and glass railing systems.
Appearance
Cable is 5/32" while rods are 1/4". Cable and rod railing systems use components manufactured from 316 stainless steel to create tension. However, Viewrail's system is revolutionary as the tensioning components are concealed within the posts. Only the round end of the tension receivers and the adhesive sleeves are visible, and they add a beautiful finish to all of our cable railing posts.
Posts & Foot Covers
Our horizontal railing systems are compatible with aluminum and stainless steel posts. The hole spacing for the systems is the same. Though rods are thicker than cable, the holes on rod railing posts are smaller than those on the cable railing posts as the latter must accommodate both the cable and the fittings. Rod and cable railing systems require a stainless steel post for the gate hinge post.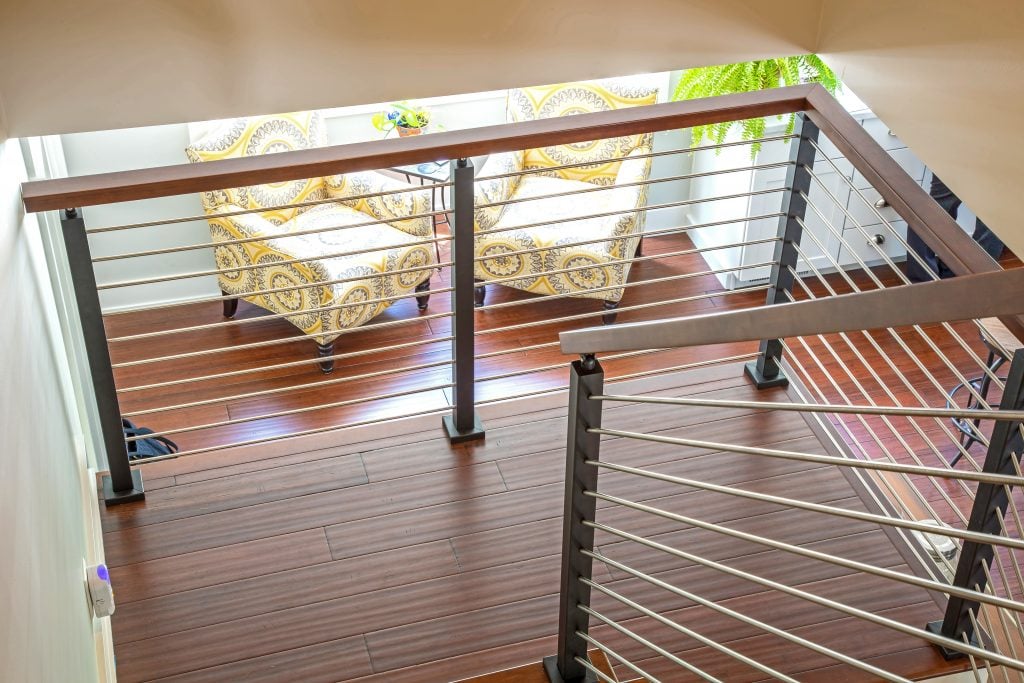 While both systems use foot covers to conceal post mounting plates, Cable railing foot covers slide over the post before the cable is installed. By contrast, rod railing systems use split covers that fit over the mounting plates after the rest of the installation is complete.
Pricing
Much of a rod railing system's cost depends on how efficiently you can use the rods. If you're considering a rod railing system, take a look at your layout and plan your run lengths in advance. This will help you order the right amount of rods to minimize waste.
Linear Foot Pricing
Victor is our answer for fast and accurate linear foot pricing. Sketch your project and you'll have an accurate bill of materials and estimated pricing in minutes.
A lot of variables come into play when ordering a cable railing system. From the post material and color to your mounting selection, there are hundreds of potential combinations. That's why the Victor design app is so valuable. It calculates all of the components, posts, and cable to deliver you a number you can use for budgeting and ordering. Please note that Victor is still in development, so while it creates good estimates for your railing system, there may be some discrepancies between the generated estimate and the final quote.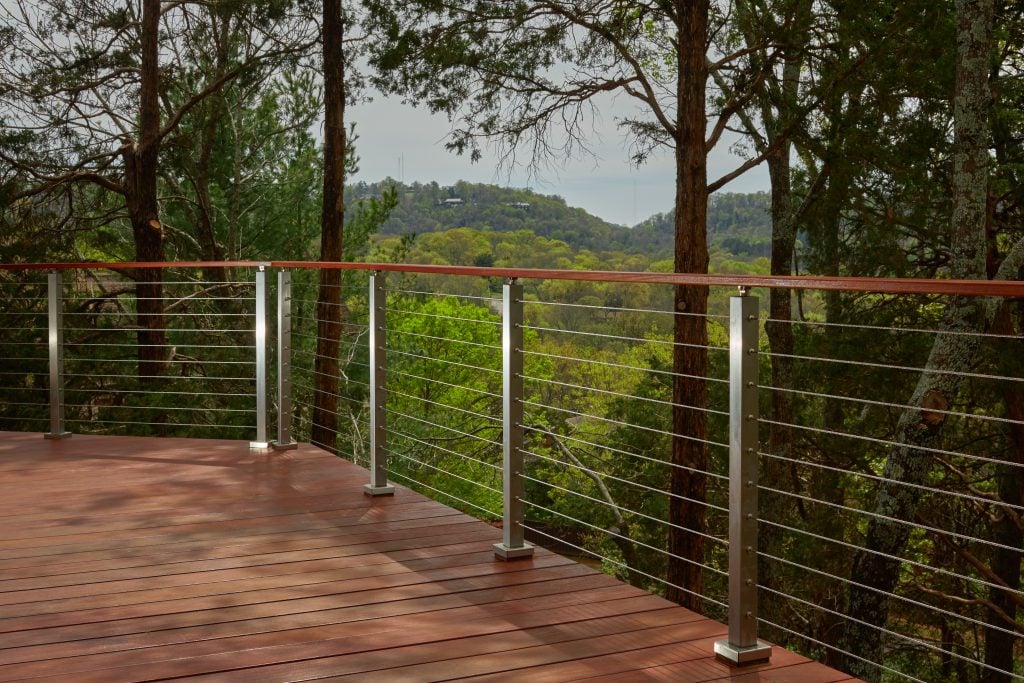 If you'd like additional design assistance, send us your sketch or drawings and we'll have a member of our team send you a quote the next business day or sooner.
Catch the Trend
Horizontal Railing is only increasing in popularity. Jump in on the trend and see the difference a cable or rod railing system can make for your application.