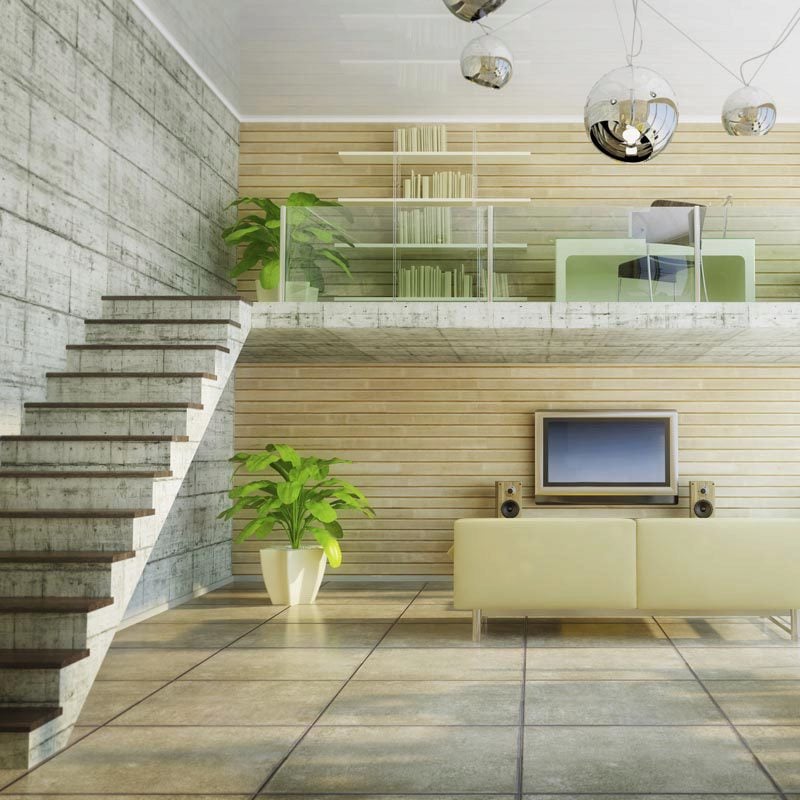 Bring the Outside In with Staircase Greenery
In summer, the world outside is a wash of vibrant greens. The tender buds of spring have blossomed into fully-grown flowers and plants, and everything is thriving. It's the perfect time to go outside—unless you are stuck inside, at work or think it's too out to be outdoors.
If you want a taste of nature without having to venture out in the heat, consider bringing the outside in with staircase greenery. Although stairs are typically only adorned with greenery for weddings, winter holidays and special occasions, there's no reason you can't green up your staircase now. Check out these examples of staircase greenery from all over the world.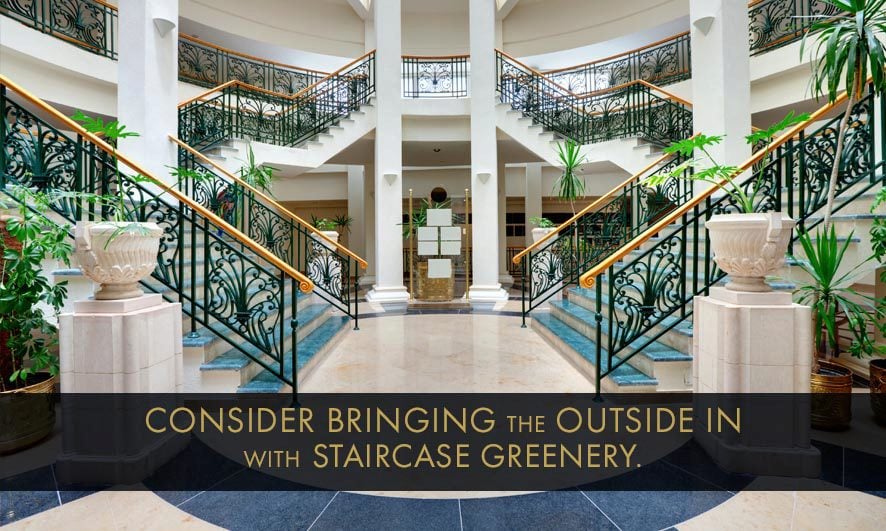 The Living Staircase at Ampersand
This unique staircase at Ampersand's office in London was designed by Paul Cocksedge Studio in partnership with Arup. It measures an impressed 41 feet high and connects Ampersand's four office floors. Created to make more use of minimally utilized space in an office environment, this staircase boasts rows of planting boxes above the handrails, spaces for relaxation or meetings, a tea bar and a library.
The Broadway Penthouse
Designed by Joel Sanders, this New York City staircase combines the natural with the artificial and the indoors with the outdoors. For this project, Sanders sought to reimagine the notion of an urban garden. These apartment stairs are some that any New Yorker can appreciate. The plants in this penthouse offer a touch of the natural world in the heart of urban living.
The Chamber of Commerce and Industry
In Ljubljana, Slovenia, Sadar Vuga Architects has developed a series of fascinating staircases that stretch the possibilities of indoor gardens. Planters filled to the brim with thriving greenery line the railings of the stairs, providing a visual treat for the people who climb them. The lush green adds a pop of color to the otherwise modern and colorless décor.
What do you think of these staircases? Share your thoughts and ideas about indoor greenery below. We'd love to hear from you. If you want more information about our wood and wrought iron balusters, stair treads or other stair parts, please contact us or get in touch via social media.
Connect with us: