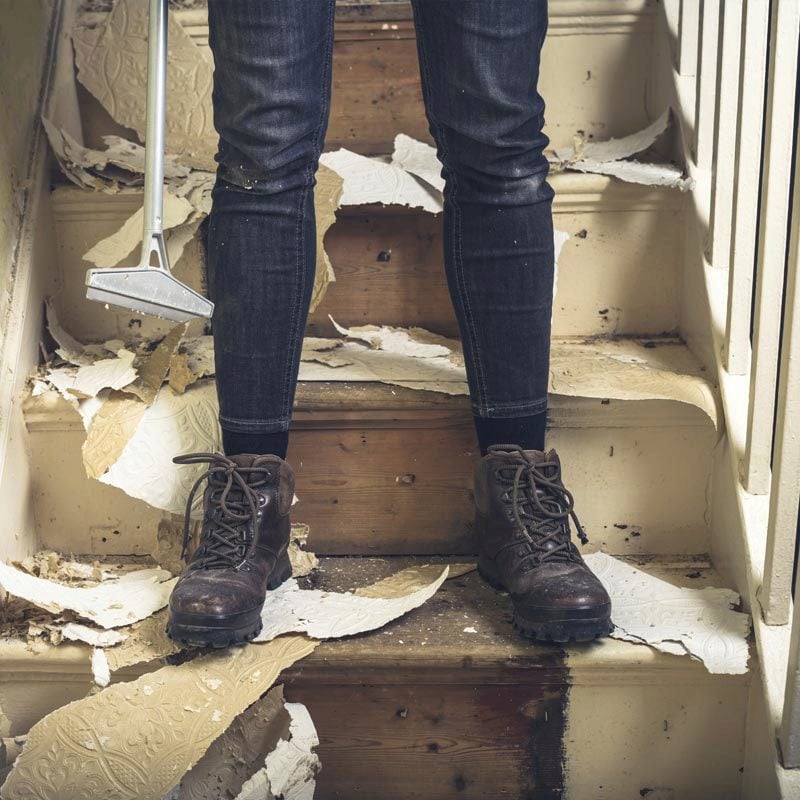 How to Assess a Staircase Before You Start Restoration
A staircase can influence the overall perceptions of any structure's interior. Staircases in older homes set a traditional atmosphere that lends character to a home or business. But like everything else, they eventually show wear and tear and staircase restoration is needed.
Rebuilding can seem like a good solution, but it's much more costly than a restoration. Also, staircases in some older buildings may not meet current building codes. These are generally updated every three years to conform to International Code Council standards, but will vary due to local code additions.
How To Start A Staircase Restoration Project
If you are considering a staircase restoration project for your home, here are some areas to assess:
Missing Parts
Your stairs may be missing parts such as brackets, the balusters that support handrails or sections of trim that have fallen away over the years. Make a list of missing pieces. Sometimes matching parts can be found at antique or recycle shops. If not, they'll have to be re-created or a whole new set of parts obtained from a manufacturer.
Damaged Parts
With damaged parts you have the option of repairing rather than replacing them. It depends on how severe the damage is. Something as simple as wood putty or stainable, sandable wood glue can fix cracks or dents. Scratches can be sanded away. That just leaves the problem of matching wood stains and varnishes. This can turn into a more complex problem. Repair can also mean replacing worn treads, which requires some carpentry skills.
Wood Finish

Where damage is minimal, careful cleaning might do the trick. This is often the best choice as it preserves the antique patina of the wood surface. However, cleaning and refinishing can often restore a new look to an old staircase.
Many older staircases will also have multiple layers of paint which need to stripped away to reveal the original wood. Sometimes staircase restoration becomes easier just by lightly sanding and repainting, or replacing the painted parts.
Handrails and Posts
You've no doubt seen some very fancy handrails and newel posts in older homes, particularly luxury residences. These are the highlights of many vintage designs. When these items are damaged, recreating or repairing them can be a real challenge. Many are so unique that they are just irreplaceable so many years later.
However, you may find some modern products that are just as impressive. Some careful choices in products and finishes can create a staircase every bit as stunning as the original.
Stair Supplies carries all the parts you need to restore your staircase to its former glory or a completely new, personalized design. Whether you're a DIYer or a professional contractor, you'll find a wide variety of quality woods, distinctive handrails, turned newels brackets, or decorative wrought iron balusters if that's your taste.
Stair Supplies provides a variety of helpful guides and tutorials to assist you in staircase restoration and home renovation. Please call us with any design or product questions.