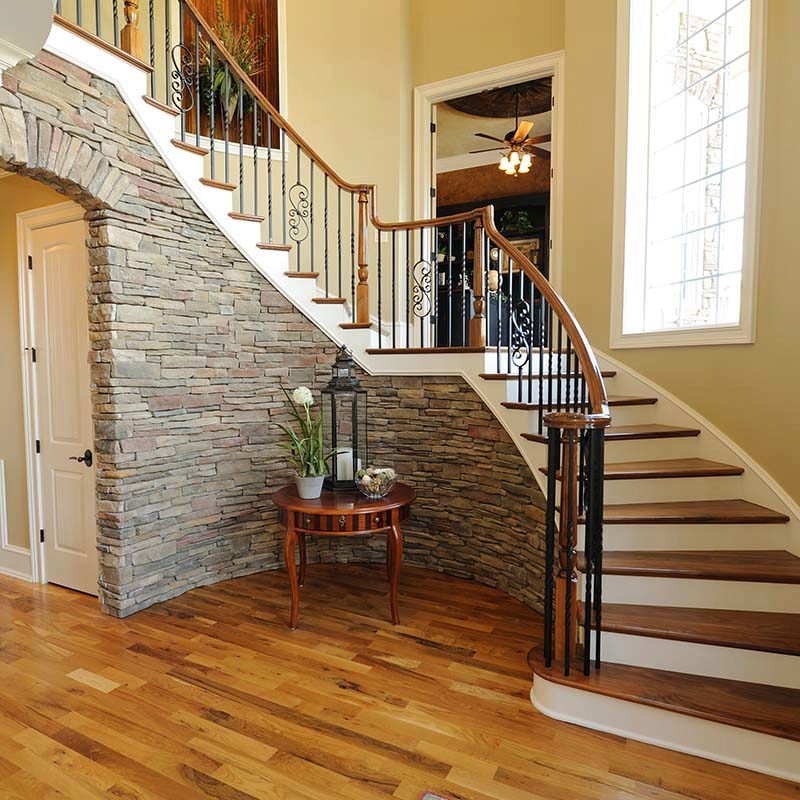 5 Ways to Utilize the Space Under Your Stairs
Before Harry Potter saved the world, he lived in a cupboard under the stairs.
The often underutilized area beneath your staircase has more potential than you can imagine—whether you decide to turn it into a bookcase or reading nook, small office, pet room, entertainment wall or hidden bathroom. You could even use it to house wizards.
At StairSupplies, we're passionate about fine staircases. Keep reading to learn how installing a staircase can give you some unexpected space.
Bookcase or Reading Nook
Bookworms, rejoice! You can use the otherwise vacant space beneath your stairs as a bookcase or a reading nook. Add shelving for a bookcase or a lamp, chair and shelving for a cozy reading space.
Small Office

Whether you work from home or simply need a place to write, pay bills or surf the Internet, you'll be happy to know that you can use the space under your stairs as a small office. Hollow out the area to form a cubby, add a desk, chair and lamp, and you'll be all set.
Pet Room
Dogs deserve their own room, too! Give them space by placing pet beds, food and water bowls and toys under the stairs. You can even add a pet or baby gate to keep them contained while you're away.
Entertainment Wall
If you want more room for your flat-screen television, consider setting up an entertainment wall. You can include shelving, built-in lighting and even compartments for hiding wires and cords.
Hidden Bathroom
For a more ambitious project, you can turn your unused space into a hidden bathroom. Although you will probably only have room to turn the area into a half-bathroom, it's something. Save yourself a trip down the hall with a simple renovation.
What do you think of these ideas for unused space? What would you do with the area under your stairs? Let us know by leaving a comment below, contacting us or reaching out via social media. We look forward to hearing from you.
Connect with us: