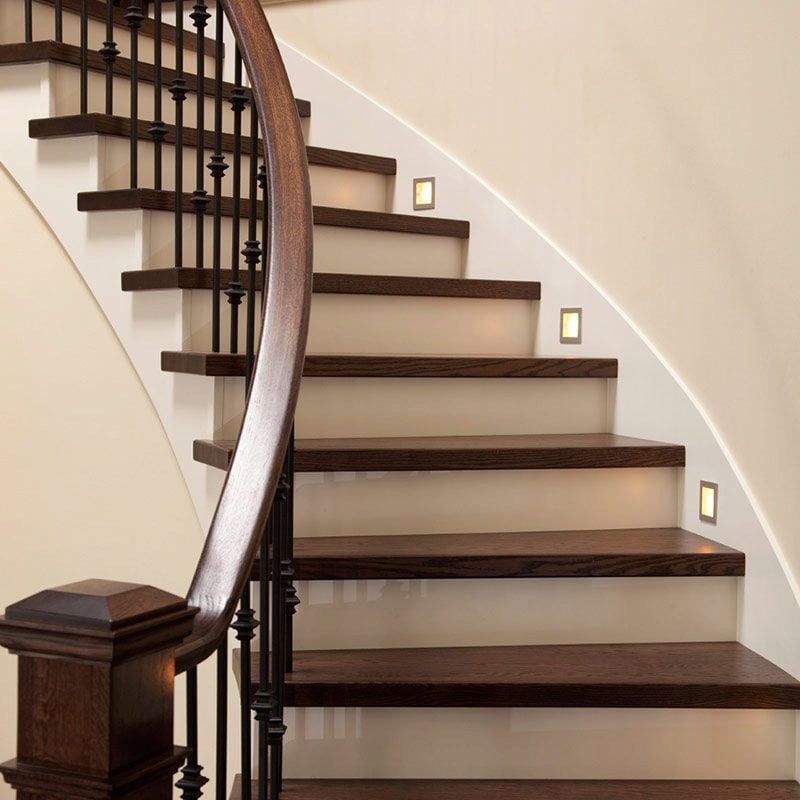 Create A New Look With Replacement Stair Treads
Tired of staring at the same old, beaten up stairs or want to tear up that stained carpet on your staircase that's so challenging to clean? Then replacement stair treads are the way to go.
Stair Supplies offers easy-to-install contemporary stair treads in a number of styles and a multitude of finishes and wood types.
With more than 20 wood species available to choose from and nearly as many finishes, we have a replacement stair tread to suit your taste and needs.
We offer three styles of tread: Traditional, Craftsman and Handscraped. Our traditional treads have a rounded nose. The Craftsman series is straight edged and features the hard lines of the Craftsman style. Our Handscraped treads are finished by hand to replicate the look of vintage stairs.
Our entire line of replacement stair treads is ½-inch thick, with the nose a full inch in thickness and 1 ¼ inches deep. The body of the tread is 10 inches deep not including the nose.
Installation is straight forward, and the treads can be trimmed to fit.

For the Professional
Professionals often use our replacement treads during renovation work. Treads are available unfinished allowing for an on-site match of existing flooring or a custom finish.
Every one of our treads is precision made with the finest materials. We inspect every tread for proper moisture content, grain pattern and color to assure consistency.
We offer installation instructions and are available to answer any questions you may have.
Replacing your stair treads will improve your homes look and add to its overall value. Stair Supplies also offers railings, balusters, newels in a number of styles to compliment your new stair treads.
For information about our extensive products, fell free to contact us today.