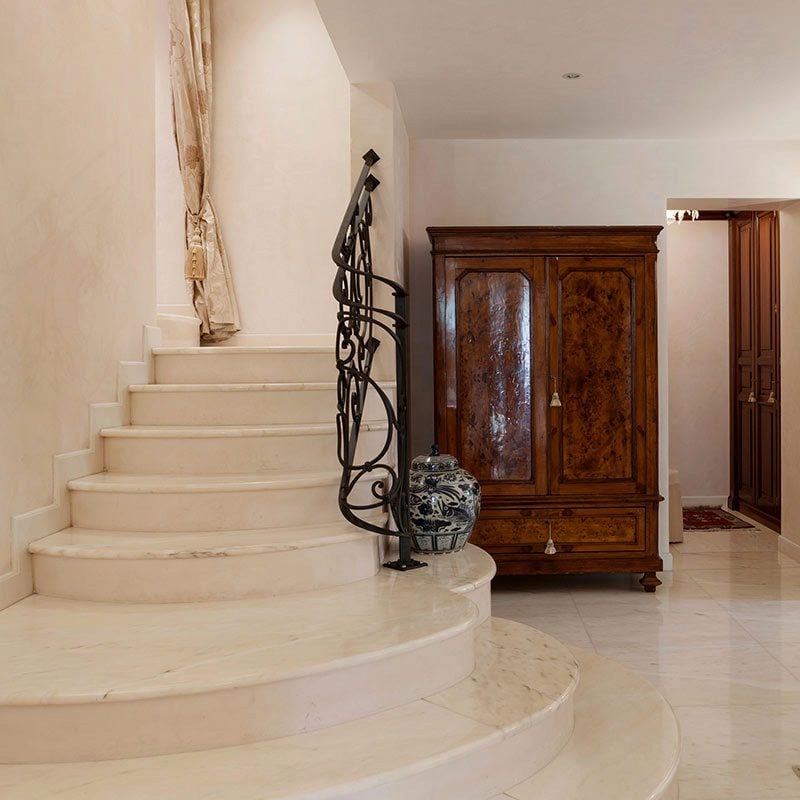 Curb Appeal Moves Indoors: The Importance of Stairs
There's no question that a beautiful staircase makes a big impression when a person first enters a home. While a gorgeous landscape gives a home "curb appeal," a beautifully designed staircase can seal the deal with that truly stunning look. The importance of stairs to a home's value just can't be denied.
Realtors point out that a beautiful staircase in the entryway of a home is the first thing prospective homebuyers see as they enter, and the last structure as they leave. A staircase may even create a powerful visual impression that may override other features of a home.
Make The Entryway More Than A 'Walk-Through'
Upgrading a home may involve several phases. A major home upgrade may include renovating the bathroom and the kitchen.
A stylish and well-planned upgrade establishes a solid foundation that will significantly add to the value of a home's appeal. The primary areas for top consideration are the entryway and stairs. Homeowners should consider getting the advice of expert designers that can turn staircases into works of art with solid materials.

StairSupplies Ready To Work For You
StairSupplies leads the way in designing staircases that offer the highest quality workmanship and a sense of style. We can help you design the type of staircase that will blend well with your home style while providing a boost in its overall look and presentation.
We have a wide range of expertise: From stairs crafted in wood to those crafted in metal, to stairs with an antique, traditional style to those that are sleek and modern. StairSupplies offers a style suitable for every kind of home. We know well the importance of stairs in creating a well designed home.
With years of quality construction and customer stairs to our credit, the professionals here at StairSupplies deliver on creating staircases that add that extra "curb appeal" to your home.
When you're ready for that upgrade that makes a huge impression and that showcases the beauty of stairs in your home, contact us. Climb your way to fabulous stairs today.