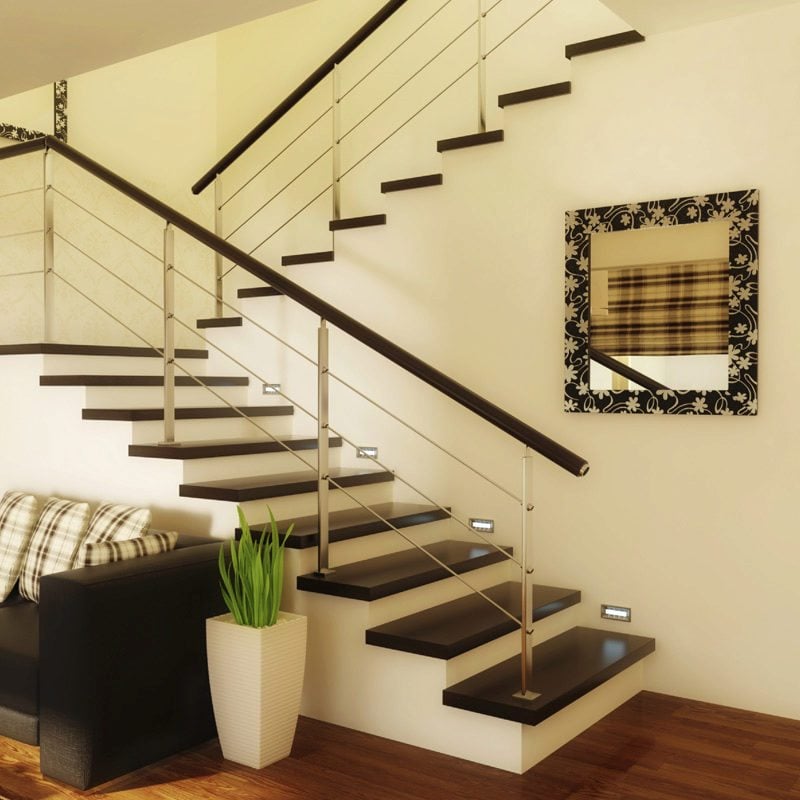 How to Decorate Your Stairway Wall
Decorating is an essential part of the process when it comes to turning an empty space in a house into a place you are proud to call home. One common area people overlook when decorating their home is the wall space above the stairs. We at StairSupplies want to show you some different techniques to get you inspired to create a beautiful space above your stairs!
Using Mirrors Can Add Depth
Don't want to go overboard with your décor? Mirrors can be a great way to add depth and seemingly dramatic angles to your stairway. Another plus, you can double check your hair before you run out the door in the morning!
Display Your Favorite Artwork
Whether you have a beautiful Monet painting or an even more beautiful work of art your kids made you in art class, the stairway wall is a great place to display your favorite pieces. Try using pieces of different sizes to give your stairway a fresh and funky feel!
Put Up Some Photos
Do you just love that picture of you and your family from vacation last year? Tired of it just being the background on your computer? Then hit your local craft shop to find some nice frames and you can use this space as a giant photo album! Print out all of your favorite's line up some frames, and you can create a wall of memories for all to see.
Storage Walls
Our personal favorite decoration for stairway walls is using them for storage in fun or creative ways. You can make a giant bookshelf along the wall to act as your very own library. Or maybe you want to try smaller shelves to put little knick-knacks from trips or tiny treasures you couldn't dare to part with. Either way, this is a cool space you can use to store lots of different items from around the house.
No matter how you choose to decorate your stairway walls, we know they will look great! Are your stairways decorated but your stairs are looking pretty shabby? StairSupplies can help you get the beautiful staircase you have always wanted! Whether you love the modern look of Cable Rail or the classic look of Wood Handrails, StairSupplies has what you need! Contact us today or follow our social media pages to learn more about our great company!