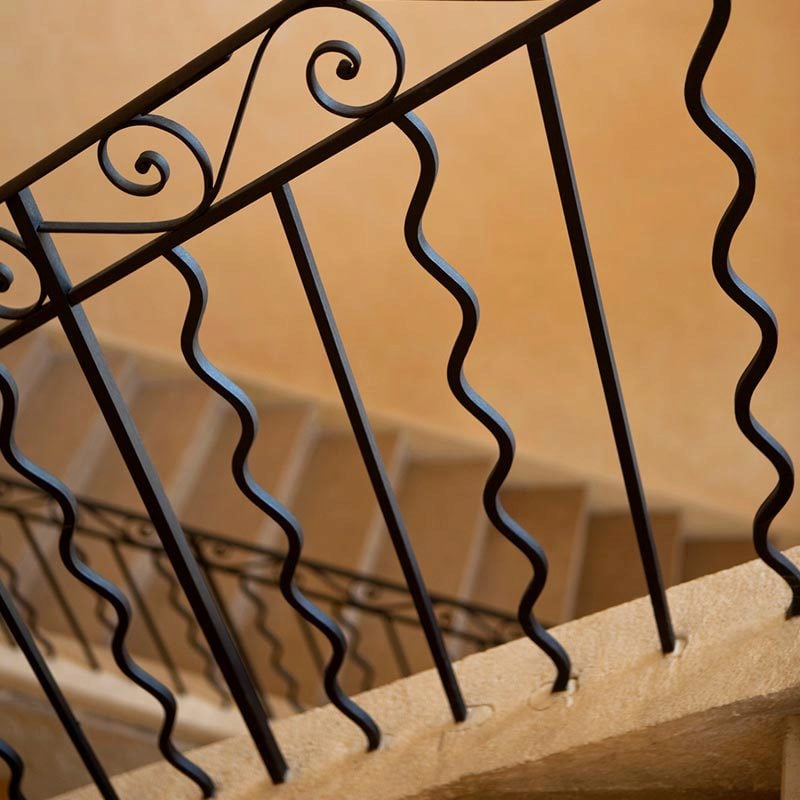 Use The Iron Baluster Design Tool For Your Next Project
At StairSupplies we have years of experience designing safe and functional staircases. Our experts are well aware of building and safety codes. We offer custom solutions for home and business owners, and our iron baluster design tool helps bring them to life.
Our team of designers is known for the wonderful-looking staircases they create. With the largest selection of box newels in the industry, we provide plenty of options. Additionally, our wrought iron balusters can be customized for an individualized look.
A dramatic staircase can truly enhance a space. The stairs become a focal point in any home. By putting careful thought into how they look, the whole feel of a space can be altered.
Many people do not exploit the design potential of their stairs. At StairSupplies, we teach them how to do so. With our tools and expertise, clients take their homes to the next level, creating sophisticated and welcoming spaces.
Custom Wrought Iron Balusters

A statement staircase is a great way to increase the value of your home, both aesthetically and otherwise. This step can take your home from being average, to being a real showplace.
Well-designed staircases allow your personality and fashion sense to be expressed. A custom staircase can evoke a classic look from the past, a futuristic fantasy, or an emotional response.
At StairSupplies, we offer a Iron Baluster design tool. This allows customers to play with options and discover which looks they prefer. The iron baluster design tool is an important part of the decision-making process.
By envisioning the layout of the staircase before it is constructed, customers gain a sense of which possibilities exist. They are often surprised by the wide range of options available to them. When they see what custom wrought iron balusters can do for the look of their home, it truly opens their eyes.
The iron baluster design tool is also a great resource for design professionals. It allows them to experiment with options, and to demonstrate possibilities to their clients.
By helping clients and designers to discuss aesthetic goals, StairSupplies is staying on the cutting edge of technology. By allowing more people to have more input into the planning and construction of a staircase, minds are broadened and limits are tested.
Contact us today. We would love to help you create the perfect staircase for you and your space. At StairSupplies, we have the knowledge, skill, and experience to make your vision a reality.