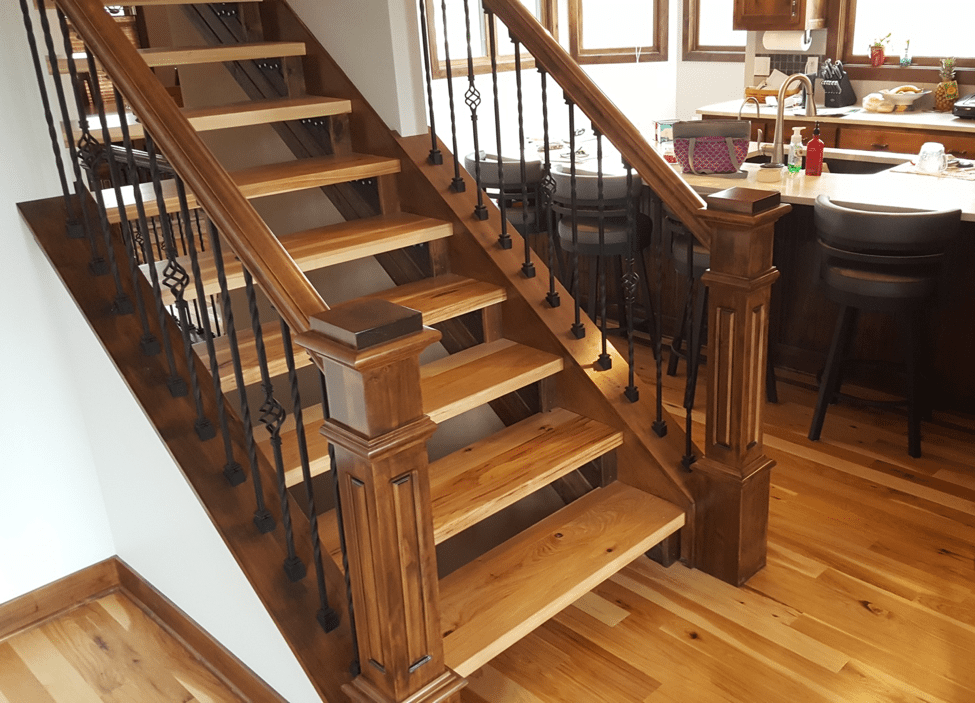 Wood Species Selection
At Stair Supplies, high-quality wood stair parts are our specialty. We offer over twenty species of wood, and each is ready to bring its own unique grain, color, and character to your project. Selecting the best wood species for your individual job is one of the most important parts of the ordering process. There are numerous factors to consider when choosing a wood type. These factors include: Exterior Applications, Grain Variation, Color Variation, and Paint-Grade Applications. Below are just a few tips on selecting the best wood for your job.
Exterior Applications
All of our wood types work for interior applications, though exterior applications require a little more consideration. When ordering railing for exterior use, choosing a wood species that can stand up to environmental variables like wind, rain, and bug infestations is vital.
High and Low Variation
One of the best qualities of natural of wood is that each piece is completely unique. While each species of wood has its own general style, they also have a range of color and grain patterns that will allow your stairs to fit your personalized style. When planning your dream staircase, it is important to consider whether your style matches wood types with high or low amounts of grain and color variation.
Grain Variation
We do our best to give the grain in our wood stair parts a consistent flow, but because nearly all of our wood stair parts are made out of multiple pieces of wood, we are unable to guarantee perfect stain matching. We take care to give each product a clean and consistent look, but if you are looking for little grain variation on your staircase, choosing a wood like Hard Maple or Ash is the best way to get the look you desire.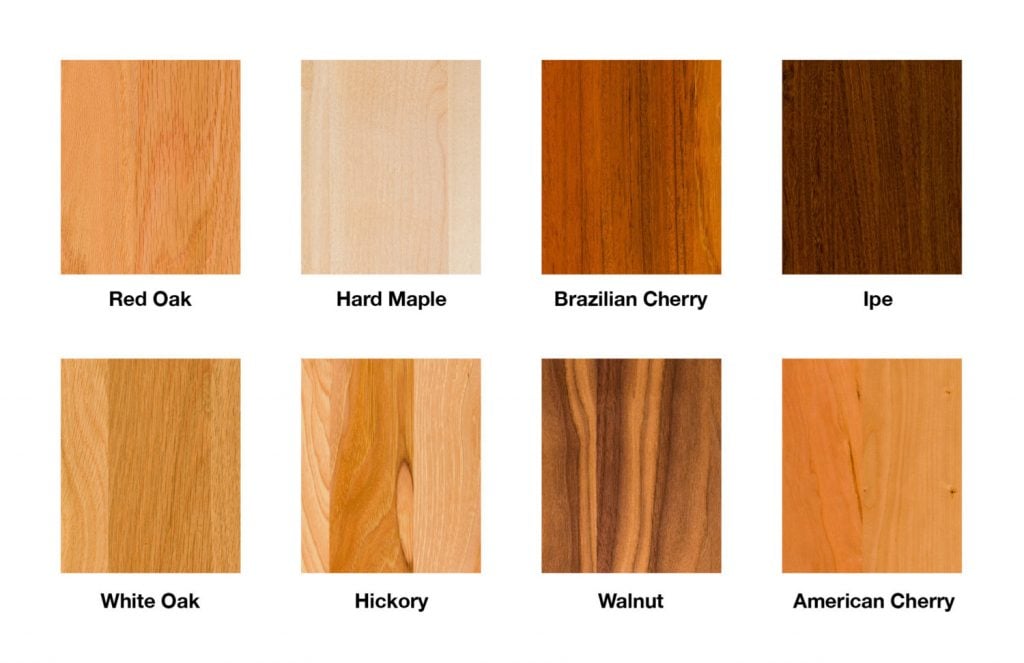 Color Variation
Like grain variation, color variation is a natural part of all woods. Each wood species offers its own range of consistency and character. Knowing the traits of these wood types can help you decide which wood is best for your home. In general, light woods tend to have less color variation than dark words. If you are looking to have the most consistent look possible, Hard Maple is likely the best choice. Staining the wood can also help tone down color variation. However, even stained products will show some diversity in color and tone.
For those seeking a more distinct design, woods with high color variation offer a memorable staircase that is noted for both its beauty and originality. Hickory, Walnut, and Brazilian Cherry are all woods that can give your staircase the original, elegant look that you have been waiting for.
Paint Grade Wood
Customers who are looking to paint their products should select "Paint Grade" wood. At Stair Supplies, "Paint Grade" is any wood species that works well as a paint grade wood.
We're Here for You
Stair Supplies offers a vast selection of wood species that can accentuate your staircase and beautify your home. For more information on the wood species that we have available, or for help designing your project, please call 1-866-226-6536 or email sales@stairsupplies.com . We look forward to hearing from you!