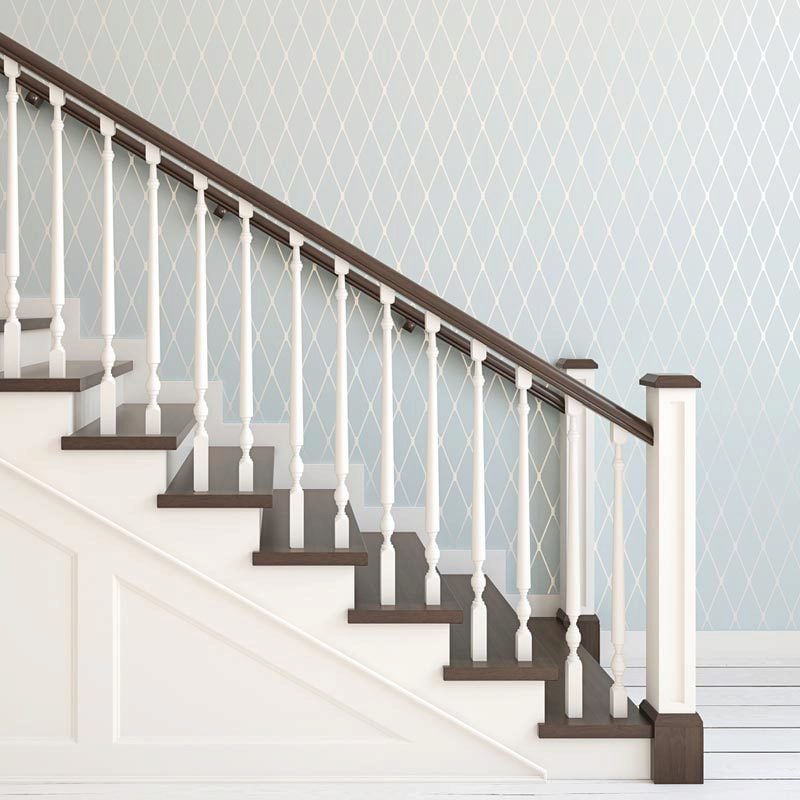 Top Stair Remodeling Trends
Staircase renovations a very popular home design idea. There are a wide range of products to make your creative options almost limitless. To many property owners, a staircase is merely functional, but it can be the architectural centerpiece. Whether you're renovating a whole house or just specific areas, a staircase remodel should be on your list.
What Are Current Stair Remodel Trends?
Tread And Riser Kits
In older homes stair treads can get noticeably worn, to the point where you have no option but to replace them. Kits are available with everything needed to replace the treads and risers on your old stairs. They come in a range of sizes to fit different needs, and can be painted to match your décor or stained and varnished to create a whole new look.
Riser Options
Painting the risers to match walls can create a seamless look, but you have other options. You can also find a variety of plain or decorative tiles in many colors, sizes and materials. Wall paper, stencils and exotic veneers can also add a unique, striking look.
Carpet Runners
There are many options for stylish carpet runners as well. You can go with anything from antique patterns for an elegant look to plush contemporary pastel colors. Carpet runners are also highly functional in that they provide easier and more secure footing, reduce noise and save wear on the stair treads.
Baluster Swaps
Although many people find the natural grains and colors of wood to be beautiful, you aren't limited to one material. Iron balusters come in many distinctive styles that can make any statement, from simple functionality to elaborate floral or geometric designs. They can also be painted any color you like. One advantage is that iron balusters are much more durable.

Under Stair Space
Often the space underneath gets overlooked in planning a staircase remodel. Leaving it open makes this useable square footage. It could be a half-bath or an extra closet. Either of these options helps to increase home value. However, you may just want a cozy sitting niche.
Complete Stair Remodel
You can even create a whole new staircase without having to do any new construction. You can purchase a variety of stair parts such as handrails, turned newels, elegant balusters, risers, molding and hardwood treads.
Although this is a more costly and time-consuming approach, the result is something completely different, depending on your own tastes. You can pick from a variety of products for an overall style or more eclectic look, and apply any finish you like.
Stair Supplies is a leading stair design company that offers a wide selection of quality stair parts to fit any artistic vision. A number of guides and tutorials for the DIYer are also available. Contact us to learn how homeowners, businesses and professional contractors can create an unforgettable staircase remodel.