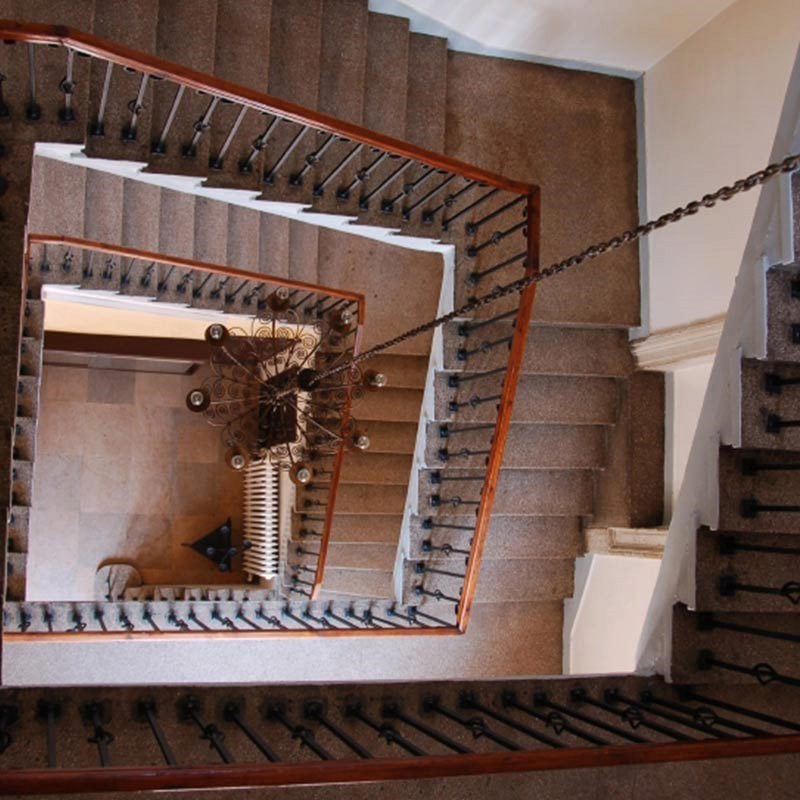 Iron Balusters: Hollow vs. Solid
Iron balusters, or spindles as they are sometimes called, give your stairs the look of strength yet offer elegant designs.
Used to support the handrail, balusters have the natural strength to support this important stair component and are available in solid and hollow metal. We will take a look at the benefits of each.
Both types of balusters boast strength and durability. While hollow iron balusters flex a little more than solid examples, they offer more than enough strength. Both are also easy to install and look good with metal or wood railings.
While similar in strength and installation versatility, there are different benefits to each type. Most have to do with your personal taste.

Solid Iron Balusters
Solid iron balusters offer more versatility than hollow iron balusters. They are perfect for indoor and outdoor use. The solid construction holds up better to the elements but they have to be re-powder coated for exterior use.
Solid balusters also come in more intricate designs. Because the metal is solid, artisans can shape the metal more freely. Made of wrought iron, this type of balusters have a rougher, Old World look.
Hollow Iron Balusters
When it comes to cost, hollow balusters can be less expensive because they don't use as much iron. This type of construction also makes them lighter and therefore less expensive to ship.
all wrought iron balusters are oversized and designed to be cut down to length on the job site. The hollow variety is easier to cut using either power or hand tools. They also have a smooth surface.
Stair Supplies carries a selection of balusters in several designs including classic, modern and intricately scrolled balusters. We also carry iron newel posts to give your handrail even more strength and beauty.
Stair Supplies offers you a full line of treads, railing systems, wood and iron balusters, molding and parts for all you staircase needs. For information about our extensive product selection, feel free to contact us today.