Product Description
The Hampton Series is the foundation of the turned newel industry. Incorporating rectangular blocking and elegant curves, Hampton Series Newels have the traditional design that customers have loved for generations. The 4540 Pin Top 3 1/4″ Newel is used to connect to handrail fittings that add decor or simplify stairway transitions.
Key Features: 
12″ mounting block
6 1/2″ decorative section above the mounting block
14″ plain middle
4″ decorative top section
5 1/2″ straight section below the pin top
42″ height
Mounting & Finishing Information
Turned Newels mount on a stair, landing tread, or floor using the Sure-Tite System. Finished Turned Newels will be coated with a Pre-catalyzed Lacquer to protect them against natural oils on skin.
Product Specifications
The 4540 pin top newel is 3 1/4″ square x 42″ tall.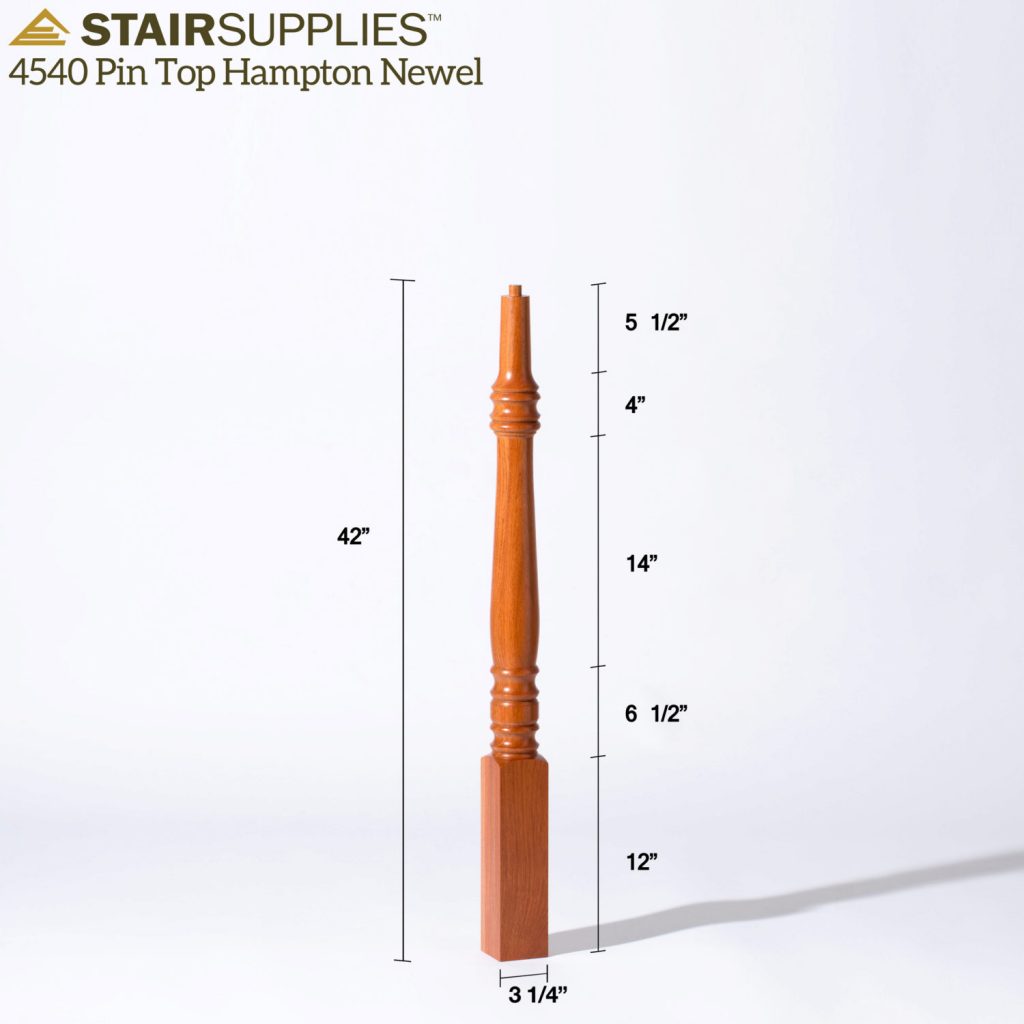 Wood Grain & Color Variation
At StairSuppliesTM we strive to match the grain and color of all of our wood products as closely as possible. However, due to the natural character of wood products, there may be instances in which a perfect grain and color match is not possible. By ordering from StairSuppliesTM, you acknowledge that there may be some variation in the grain and color of your wood products.
Completed Projects
This product has been used in the following "Completed Projects"