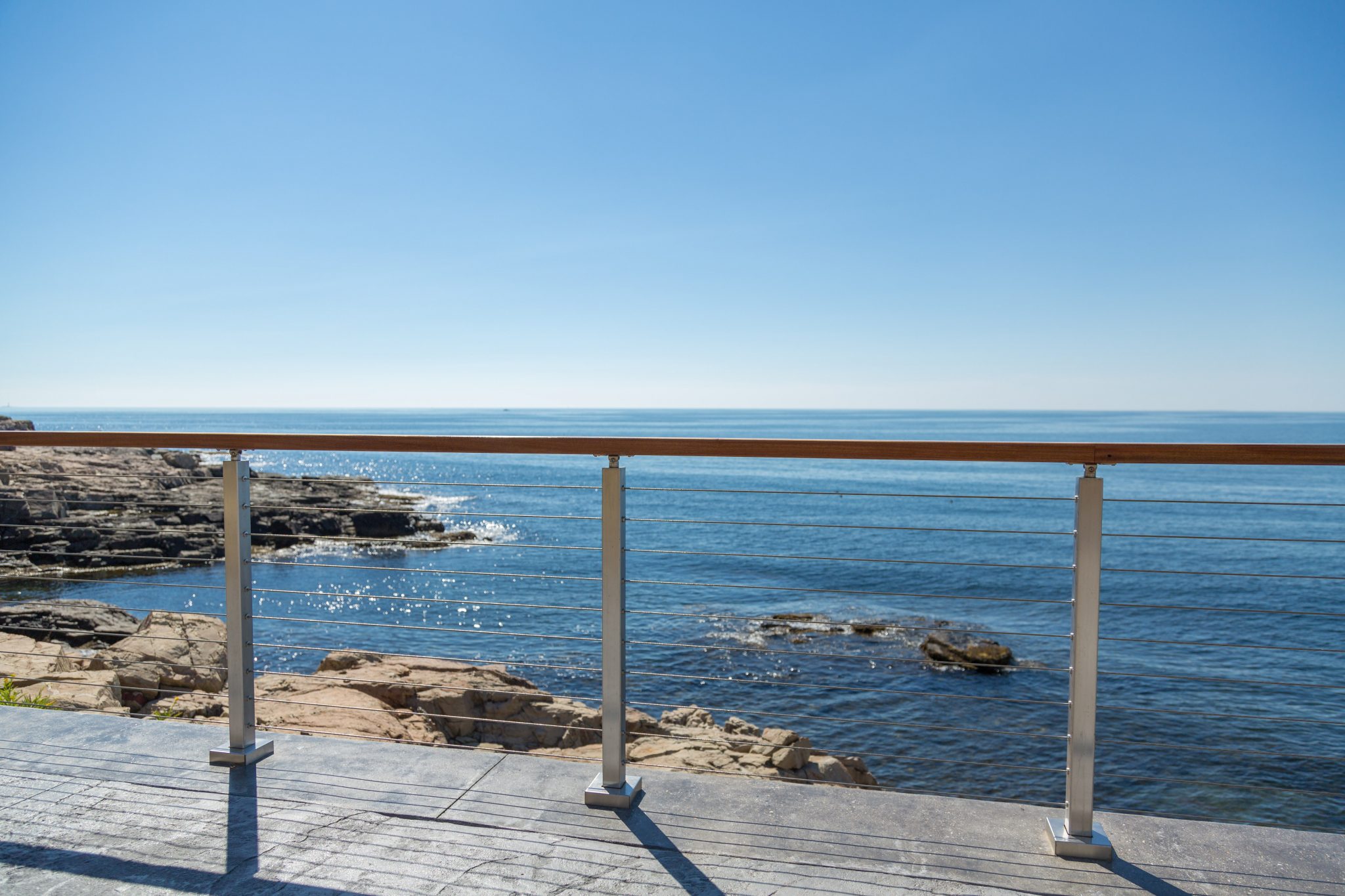 Cable Railing Post Comparison
There are numerous cable railing designs on the market. If you're interested in owning a cable railing system, knowing where to begin may seem challenging. We believe that the foundation of any cable railing system is the post, so we suggest starting the selection process there. This post comparison will summarize the strengths of each design so that you can find the right fit for your home.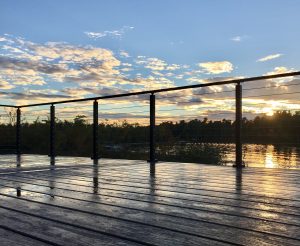 NEW POSTS
If you are starting your project from scratch, or remodeling with the intention of using our posts for your system, you have many options to choose from. Our cable railing posts vary in the way they are mounted, the way they attach to handrails, and the materials they are made of. Each of our cable railing posts are top of the line in both form and function. We offer beautiful designs that are durable enough to exceed common code requirements. No matter which post you choose, your cable rail system will offer strength and beauty that will make you proud.
Post Material
Stainless Steel
We offer both 304 and 2205 stainless steel. Popular for its strength and stunning finish when either brushed or powder coated, 304 stainless steel is an optimal choice for any non-coastal setting. When coastal steel is desired, we recommend 2205 SS for the harshest environments, like homes that are near to a saltwater coast.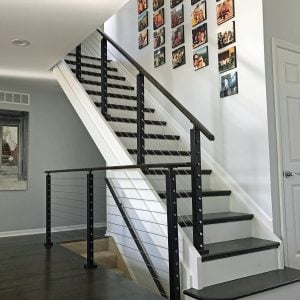 Aluminum
Aluminum posts are a great choice for both interior and exterior projects. Posts made of aluminum are excellent for powder coating, and have plenty of strength to provide a sturdy railing. In addition, our aluminum posts come in at a lower price-point than their stainless steel counterparts. Aluminum posts with a fluoropolymer powder coat are great options for coastal environments, or high UV locations.
Post Design
Surface Mount
If you have seen photos of cable railing before, you were probably looking at surface mount posts. Our surface mount posts are our most popular. Each post has a base plate so that it can mount on top of decks, floors, or treads. We offer post foot covers that can fit over the base plates and give the posts a consistent, clean feel.
Side Mount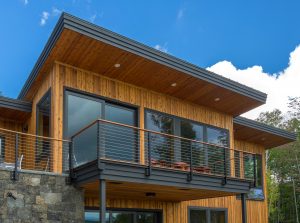 Our side mount posts are fascia mounted so that you can enjoy maximum floor or deck space. Our regular side mount posts have base plates that provide strength and support while maintaining an unobtrusive design. For those looking for the cleanest possible look we have slim side mount posts, which still mount to the fascia, but have a back plate that is hidden by the post itself.

Universal Top
Our universal top posts are our design. These posts feature a swiveling mounting bracket attached to a dome on the top of the post. This bracket provides maximum flexibility, which makes it ideal for angle runs.
Flat Top
Flat top posts give an extra clean look as the handrail sits directly on top of the post, eliminating the gap between the post and handrail. These posts are great for level runs and deck spaces. Are flat top posts are made exclusively for level runs. However, many customers have transitioned from universal top posts to flat top posts at the top of the stairs and have loved the results.
Looking for Help?
We are here to assist you with any of your design needs. If you would like help creating your cable railing system, visit our design help center and fill out whatever information you can. You may also call 1 (866) 226-6536 to work with one of our experienced sales representatives on your layout. We look forward to hearing from you!