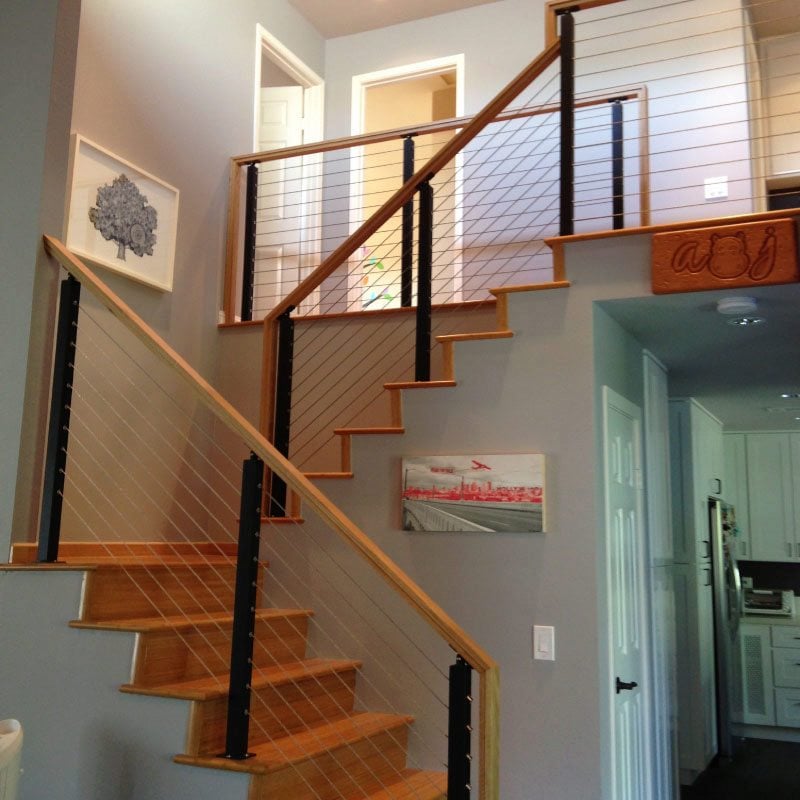 How to Utilize Internal Cable Rail
In our last article, we discussed the many benefits of using cable rail outdoors, whether for a deck, staircase or patio. However, cable rail doesn't just work well in outdoor settings—it also looks great when utilized inside the home. The next time you design a staircase, consider cable rail as an alternative to more traditional options.
At StairSupplies, we love helping you create the perfect indoor or outdoor staircase. You have a variety of options when it comes to customizing the look of your stairs. You can alter the stair treads, choose wood or iron balusters and even hand-select the railing. No matter what choice you make, we want to make sure you're aware of your options—including interior cable rail.
Benefits of Cable Rail

Like external cable rail, the use of internal cable rail allows you to see every aspect of your home unobstructed, whether you're using it on a staircase or the edge of a loft or walkway. In addition, stainless steel cables enhance a modern aesthetic, and they also look great when contrasted with wood. They can also enhance the feel of an interior—making even the smallest house seem much more spacious.
Examples of Internal Cable Rail
If you want further proof of how wonderful internal cable rail can be, take a look at some of our customer-submitted photos of cable rail projects.
How do you feel about using cable rail systems in your home? Please share your thoughts in the comments below! For more information about cable rail or how we can help you get the staircase of your dreams, please contact us or reach out via social media.