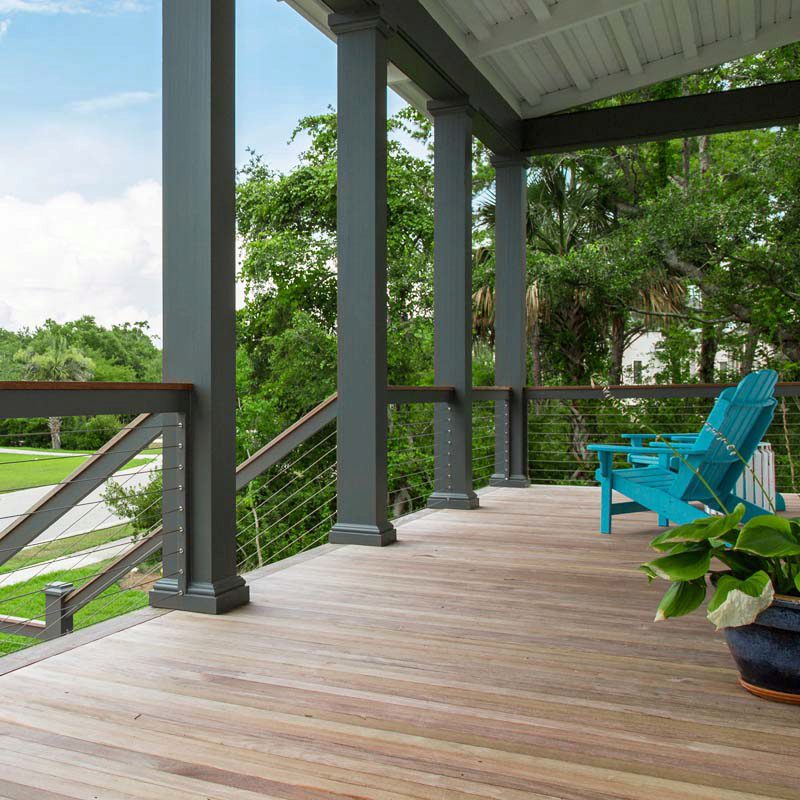 Excellent External Cable Rail Projects
If you've been paying attention to trends in design, you've probably noticed an increase in the use of cable railings. These safety rails use horizontal or vertical cables instead of spindles and mesh for infill, and have become a popular choice for many home designers—even, in many cases, replacing the traditional white picket fence.
One of the main aspects that makes cable rail ideal is that a well designed cable railing system will enhance the view from a deck or porch with minimal obstruction, which comes in handy when you have your dream home on the lake like you've always wanted. For this reason, it is a common choice for both interior and exterior residential and commercial applications, such as parking decks, balconies and public walkways. Keep reading to learn more about the many benefits of cable railing.
Benefits of Cable Rail

As previously mentioned, cable rail is preferred in many cases because it allows for nearly unobstructed views. Cable, after all, is much thinner than pickets, newels and balusters. In addition, cable rail is better suited to a modern aesthetic. The ease of installation is also worth considering—you can install it into your existing railing system with minimal effort. Yes, initial cost and complexity of installing cable railings can be high, but overall cost of maintenance is low. Overall, cable railing is an excellent investment—and you don't have to worry about rust because it's made of stainless steel.
Examples of External Cable Rail
Still not sold on using cable rail in your home? Check out these wonderful external cable rail projects, submitted to us by several happy customers.
What do you think of cable railing systems, and how do you feel about using them in external settings? Feel free to share your thoughts in the comments below! For more information about cable rail or how we can help you get the staircase of your dreams, please contact us or reach out via social media.