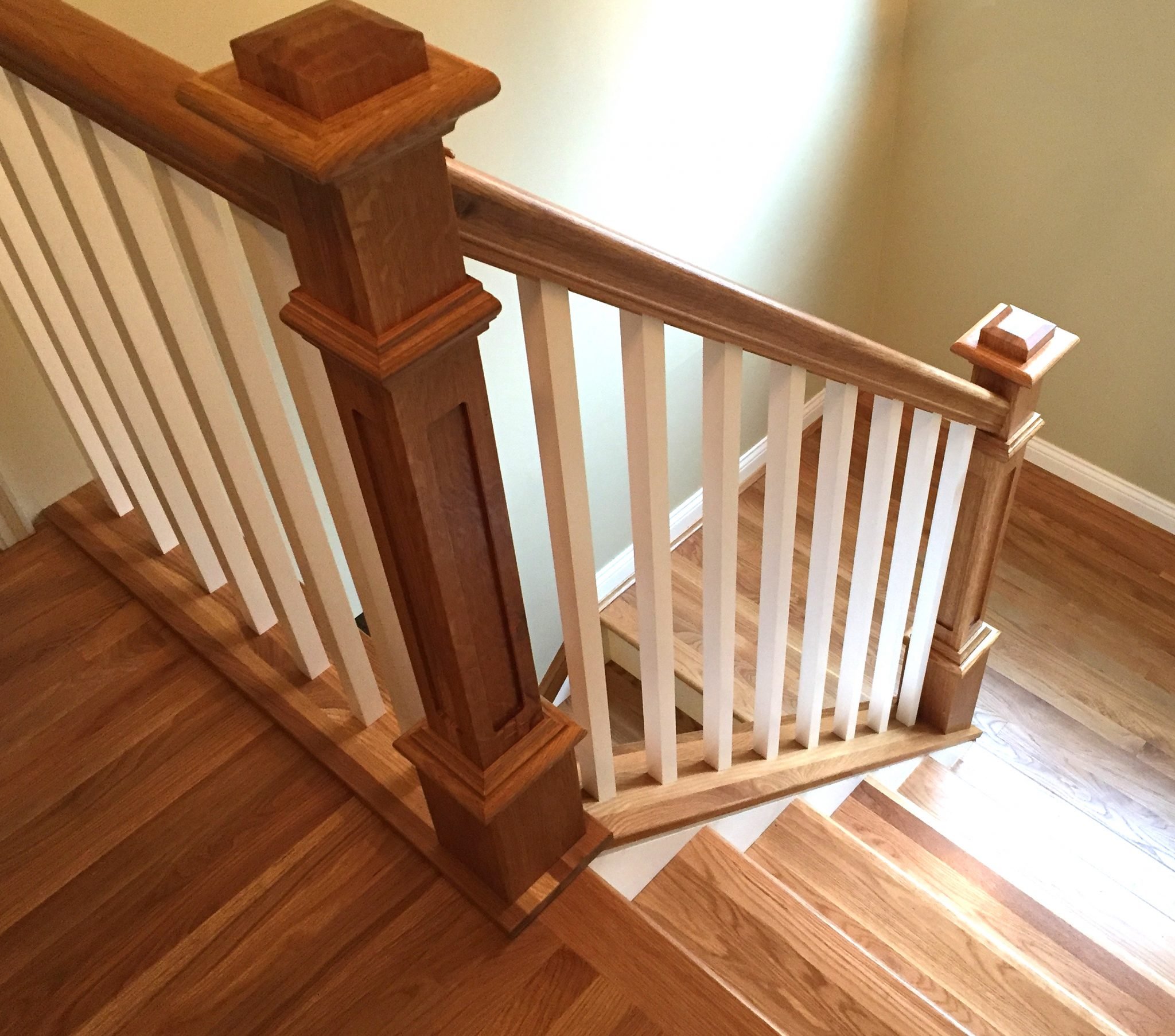 Plowed Handrail
There are many styles of handrail to choose from when designing your stairway. When you decide on a handrail style, you may feel the urge to order it right away… But wait! Be sure you have also selected the type of balusters you need. Depending on the style of balusters you choose, you may require a "plowed" handrail for proper installation.
What is Plowed Handrail?
Plowed handrail is a standard handrail constructed with a special groove cut into the bottom. This "plowed" area allows a space for square-top wood balusters to securely connect to the handrail. During installation, these balusters will be attached within this plowed groove to disguise any mounting materials, resulting in a clean, professional-quality finish.
Plowed Shoerail
Shoerail is used to secure the bottom of your balusters to the floor or rake of the stairs. A shoerail may need a plow if it is accommodating square-based wood balusters, so that the baluster can sit down into the shoerail itself. This provides room to attach the baluster during installation, to be followed with fillet.
Fillet for Plowed Handrail and Shoerail
You may be wondering, "How am I supposed to fill in the gaps where balusters don't connect to the handrail and shoerail?" Fillet is your answer! This simple solution utilizes appropriately sized pieces of wood, stained or finished to match your handrail and shoerail, that will fit snugly between each baluster. These pieces can then be glued in place to cover the in-between spaces and create a smooth, finished appearance.
What sizes are available?
Square top and bottom wood balusters come in a variety of sizes, ranging from 1" – 1 ¾". Each part of your order will match the width of the wood baluster top and base you select. For example, if you are ordering wood balusters with a 1 ½" square top, be sure to have your handrail and shoerail plowed to match at 1 ½". Fillet should also be this same 1 ½" size. When all of these pieces come together, you will have a picture-perfect stairway.
More Questions?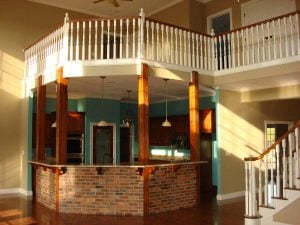 There are many aspects to consider when selecting stair parts. If you have a special situation or just want to clarify and confirm your order, don't hesitate to contact us! We would be happy to assist you in selecting the correct plowed handrail, balusters, and other stair accessories.