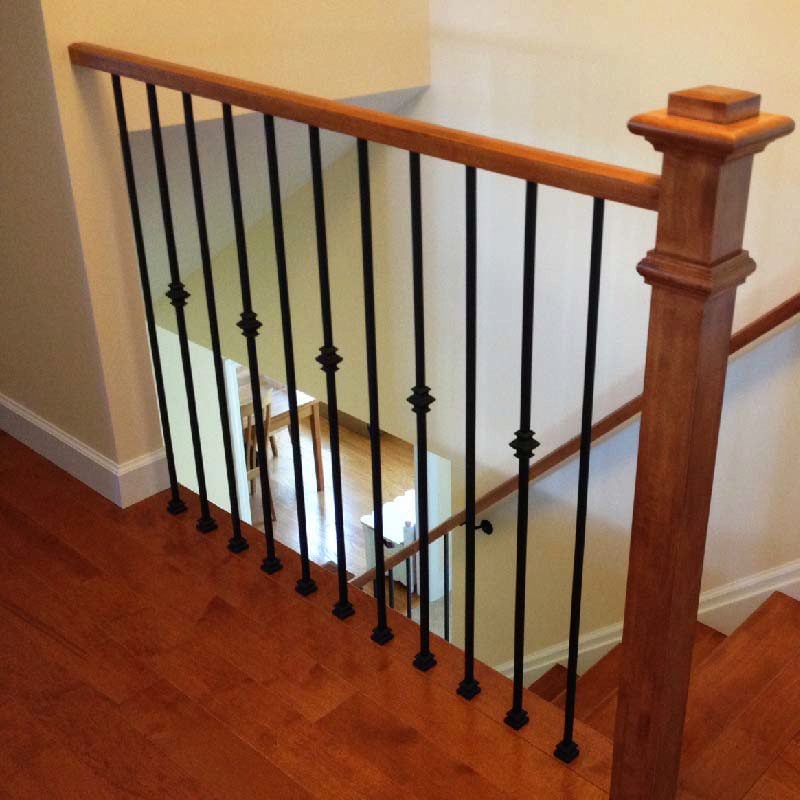 Customize Your Stairs with Forged Iron Balusters
If you're looking to add that old-world look to your home, there is nothing that stands out more than forged iron.
Before the advent of mass production, hand-forged iron was the ultimate representation of man over nature as blacksmiths literally beat the material into submission using high heat and brute force.
Today, StairSupplies™ offers you the timeless look of hand-forged iron with its forged iron balusters for your staircase. Made out of one solid piece of iron, each baluster is inspired by the hand-forged tradition.
Your Staircase Welcomes the World
Central to your home's design, the staircase is often the first thing people see when they enter your home. What better way to make an impression than by accenting that staircase with wrought iron balusters, which are sometimes also called spindles and support the staircase's handrail.
The rugged construction of the iron, combined with rich wood treads and handrails, creates an elegant look sure to impress.
You can refine the look even further with the different varieties of balusters available at Stair Supplies, including satin black, oil rubbed bronze, brushed bronze and the look of raw iron. A satin black version of baluster for exterior use is also available.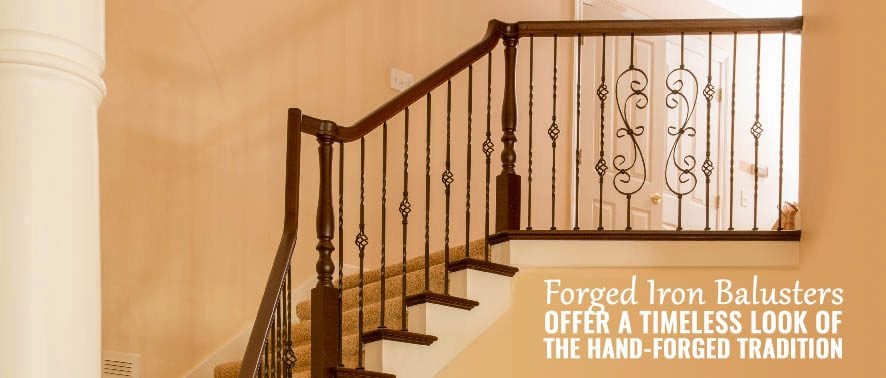 We've Got You Covered
Stair Supplies also carries all the accessories you will need to get the job done. From epoxy to the epoxy gun and even installation guides, we strive to make it as easy as possible to get you moving forward on those staircase projects.
There is even an iron sample pack we offer so you can make your final decision on the finish of your balusters.
Stair Supplies also carries a wide variety of staircase designs from traditional to modern. We use quality materials, including more than 20 different wood species, which allow you to get just the right look you seek.
Check us out today or contact us for all your staircase needs.