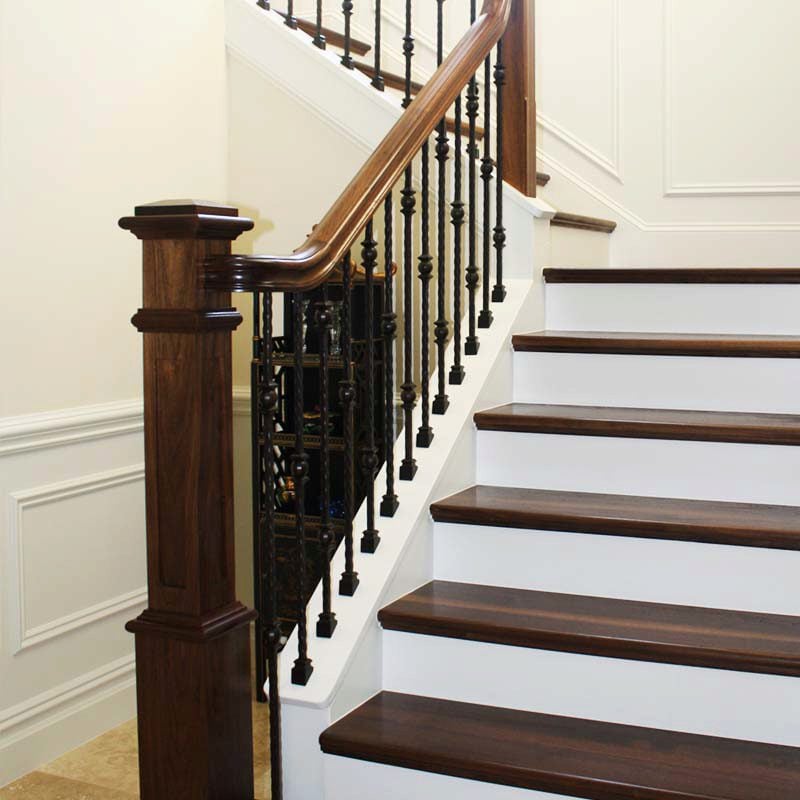 Increase Home Value With Staircase Remodeling
As a central part of your home, your staircase serves a practical purpose. But it is also a focal point in your home's decor. As a pathway through a high-traffic area, your staircase may look worn, or it might reflect a tired style that contrasts with your contemporary decor. When the value of your home plays a major role in your staircase remodeling decisions, giving your staircase the attention it needs can reward you with a strong return on your investment.
Remodeling to Increase Home Value
When your staircase is no longer making the grade, consider a staircase remodeling project to update your home and give it a stylish new look. Depending on your location, the return on investment will be significant since the look of your stairs is a reflection on your home's overall quality. When the project is well constructed with a professional and beautiful result, it will increase home value and appeal to real estate purchasers.

Safety and Building Codes
Safety is also a consideration for your staircase, with solid railings, properly spaced treads and consistent risers making stairs comfortable and safe to use. A rickety, worn railing is a huge turnoff to prospective home purchasers for both cosmetic and safety reasons. Stairs are also subject to local building codes, and improving your staircase to meet those codes is appealing to potential home buyers.
Cosmetic Staircase Remodeling
From a cosmetic standpoint, your staircase may be solid but your balusters, newels and handrails may be dated and need replacement. A partial staircase remodeling project is also an option to update your home and increase home value. You can replace the treads to a rich new shade of wood or focus on the handrails to ensure that your home has a fresh look and a solid, functional staircase.
A Focal Point For Your Interior Decor
As an architectural component of your home, your stairs reflect the foundation for your home's interior decor. Matching the style of your staircase with your home's style and your decorating taste can tie your decor together in an aesthetically pleasing way. Natural woods in a variety of finishes or metal cables can define your home as a contemporary, traditional or nature-inspired showplace.
StairSupplies Products and Services
When you can expect a strong rate of return on your investment, a staircase remodeling project is an excellent option for improving the look, quality and value of your home. At StairSupplies, we offer an extensive variety of stair parts, including balusters, newels, handrails, treads and risers with a focus on quality and timeless designs. For more information about StairSupplies' high-quality products and design services, contact us today.