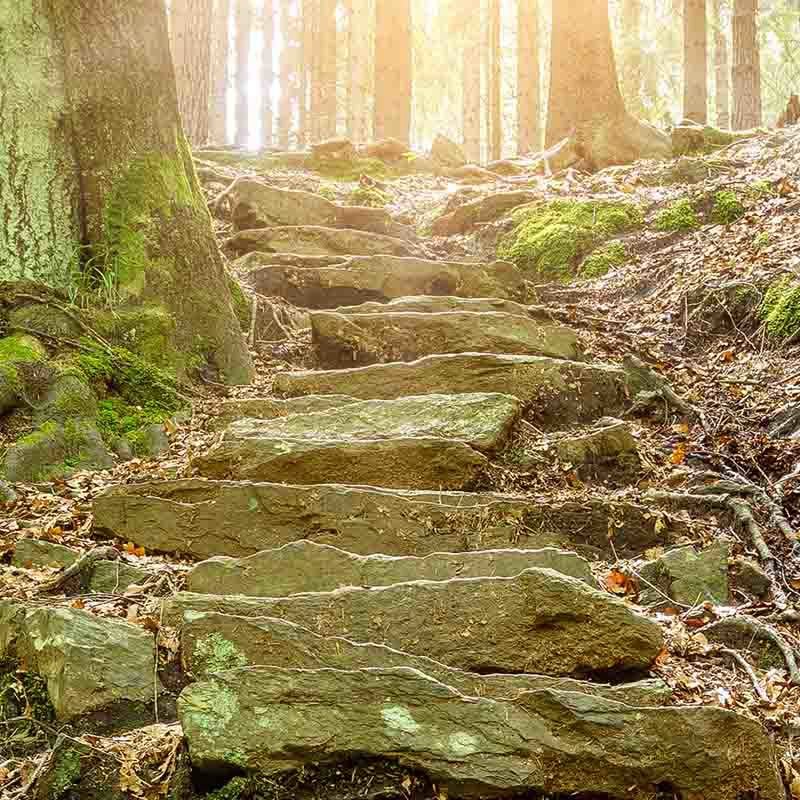 Who Invented The Staircase?
The history of stairs dates back to the first human structures, which were most likely hewn logs or flat rocks stacked for easier access to the raised entrances of huts or even caves. As civilization and building techniques advanced around the world, magnificent staircases took shape in ancient Egypt and Mesopotamia.
Both interior and exterior staircases have been with us ever since. The world's most extreme staircase has 11,674 steps climbing 7,753 feet up the face of Mt. Niesen in Switzerland. As buildings themselves got taller, from temples to cathedrals to skyscrapers, staircases had to grow with them.

Spiral stairs became common in very early medieval times to aid the climb up defensive towers or church steeples. In palaces and later mansions, stair designs became more grandiose and ornate. A grand staircase climbing from the entry to the upper floor became a central feature to impress visitors in affluent homes and businesses.
Stairs In The Present Age
It would be incorrect to assume that elevators and escalators have replaced stairs. They are still standard in multi-story homes and even in modern skyscrapers as an emergency route in case of fire or power loss. Although most localities now have strict regulations regarding stair construction, the designs are open to interpretation, and the history of stairs goes on.
So Who Invented Stairs?
An old English rhyme credits a man named Oliver Herford. Some modern sources credit a Swiss architect named Werner Bösendörfer for the first attempts to standardize staircase guidelines in 1948. Of course, history suggests neither man deserves credit: stairs evolved right along with society while offering some unique style choices, both historically and now.
At Stair Supplies, our own history began in 2001 when contractor Len Morris came to the aid of a customer who was intent on building a stunning staircase for her home in southern Michigan. In particular, she wanted iron balusters and box newels in a style that just wasn't available in normal outlets.
Len's search for the right products and his desire to help others led to the creation of Stair Supplies. Today we offer one of the finest selections of quality balusters, posts and newels, hardware and the most experienced design team you'll find anywhere. In 2012, we developed a unique cable stair railing system that's become very popular.
Stair Supplies also provides an online section of useful guides, helpful links and other resources for those looking to redesign and renovate their stairways. We appreciate that our customers want their homes to be both beautiful and functional, and our expert staff can assist in every phase of designing and building the perfect staircase. Contact us for any help or questions on turning your artistic visions into reality.