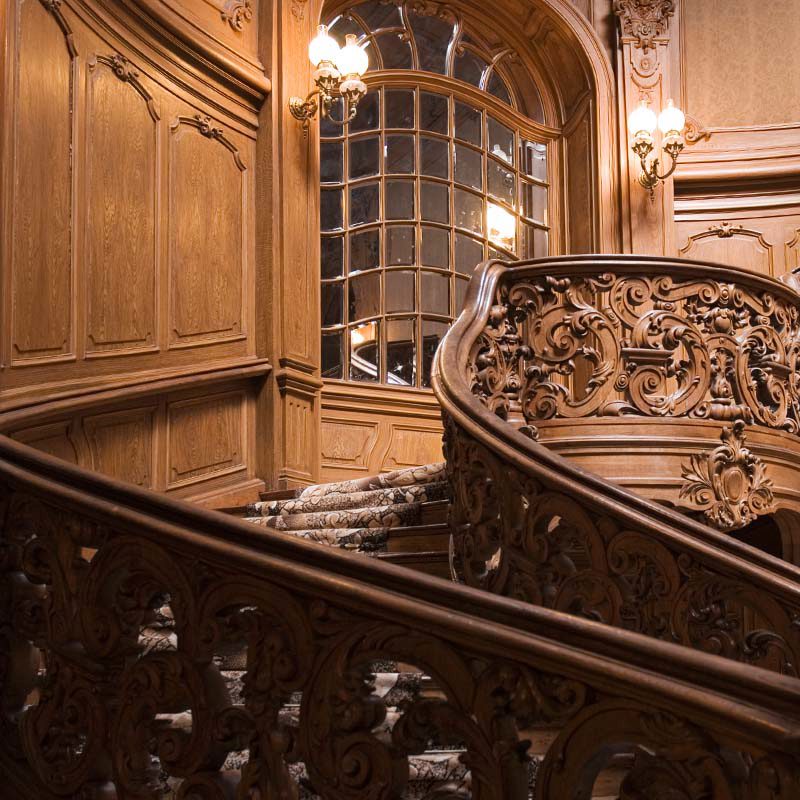 Consider Bending Handrail for Your Next Home Project
If you want a beautiful handrail for your curved staircase, you'll want to invest in high-quality bending handrail. Installing bending handrails can be difficult, even for trained professionals. Still, there's no denying the appeal of these exquisite features. Anyone working with bending handrails will tell you that they're worth all the effort it takes to install them.
At StairSupplies, we make and customize the finest stair parts to help you realize your dream home. Made from only the finest materials, you can rest assured that you're getting to best parts on the market. From our wrought iron and wood balusters to our bending handrail, we have everything you need to get the staircase you've been yearning for.
Bending Handrail Material

Bending handrail is constructed of different pieces of wood that connect to form a solid handrail. These pieces are laminated to ensure a smooth finish. We have 25 wood species of bending handrail available for purchase, so the odds of finding one to match the wood in your home are most definitely in your favor. Additionally, every piece of handrail has the same dimensions as our handrail fittings to ensure a perfect fit.
Our team at StairSupplies has the expertise you need for a successful installation. For more information about bending handrail or any of our other products, feel free to connect with us on social media. You can also call us, toll-free, at 1 (866) 226-6536!
What are your thoughts on curved staircases? Leave us a note in the comments below! We look forward to hearing from you!