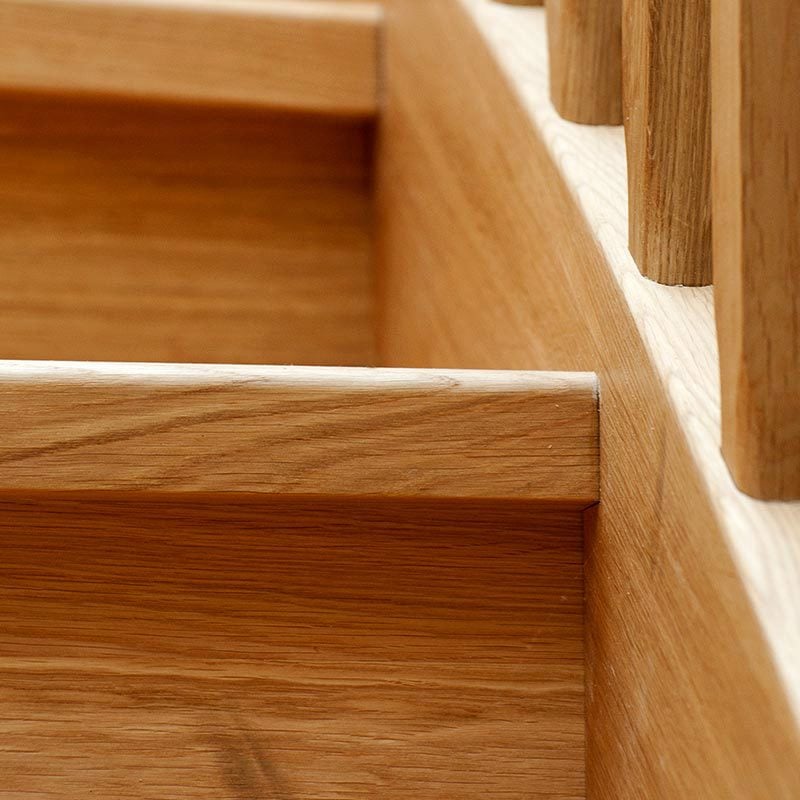 Natural Staircase Design
Nature is the ultimate designer, and many homeowners desire a natural-looking decor in their homes. With the staircase as a focal point, you can create the foundation for a natural staircase design throughout your traditional or contemporary home. High-quality wood, simple lines and earth-tone colors will give your staircase a beautiful outdoor look that brings elements of nature indoors.
Natural Woods
Wood is a standard component of most staircases, and choosing unpainted wood for a natural stairc design will define your staircase with style. Woods that are commonly used for outdoor elements – such as teak or ipe – can provide your indoor staircase with a unique and creative design. Thick wooden treads with hand-scraped or distressed finishes give your staircase a beautifully handcrafted look with local materials supplied by nature.
Curving Lines
Other components of your staircase – such as handrails, newels and balusters – can also be selected for a simple, outdoor look. Although traditional staircases often have ornate designs, the unfinished appeal of natural wood can bring the outdoors inside. Curving or rounded lines can create the feeling of branches, and these wooden elements put the emphasis on a simple design that suits your home with the look of an outdoor environment.


Earth-Tone Colors
Choosing earth-tone colors for the stair risers or the walls surrounding your stairs will set the mood for a natural effect. Rich greens or browns create a peaceful, soothing space with the look and feel of an outdoor environment. Adding potted plants, wicker baskets and simple furniture creates a natural look with stairs that will add to the outdoorsy theme as a focal point of your staircase and home decor.
Wrought Iron
Although wrought iron stair parts are not a product of nature, they are handcrafted and will give your staircase an outdoor look. The simple beauty of iron balusters and newells will give your staircase a simple, open design and create a framework that highlights the beauty of natural wood treads and handrails. When you are focused on creating an outdoors look for the staircase in your home, you can combine many unique stair parts and elements to create a natural design.
For more information about creating a natural-looking staircase in your home, contact StairSupplies today. Our unique and comprehensive variety of stair parts will allow you to design and build a beautiful staircase that brings nature indoors as a focal point in your home.