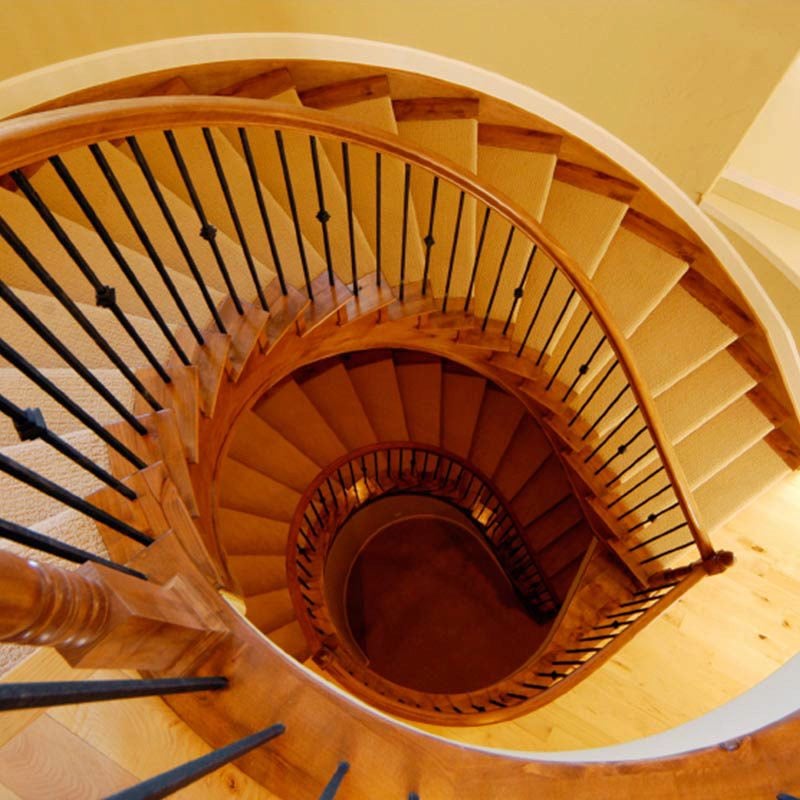 Staircase Anatomy: Know Your Stairs
Knowing your staircase anatomy makes things less confusing when you want to change or update your existing stairs.
Let's say you wanted a tread, but called it a riser. The two parts touch one another but are not compatible. To make your staircase project easier, StairSupplies offers this handy reference guide to the more common parts of a staircase.

Staircase Anatomy Glossary
Baluster: A decorative column that runs in a series up the staircase and supports the handrail. Also referred to as spindles, balusters are available in wood and wrought iron.
Cove Molding: This is a rounded piece of trim used to conceal the joint between the starting step and the floor.
Handrail: A decorative and functional part of the staircase that offers support to the stair climber.
Handrail Fittings: Decorative handrail parts that end a railing or change the direction of the railing.
Landing Tread or Nosing: The tread at the top of the staircase. It is the transition from the stairs to the landing. It can also refer to the part that runs along the bottom edge of the balcony.
Newel Post or Box Newel: The main support for the handrail. Newel posts are installed at the start and end of a handrail.
Riser: The vertical face of each
Rosette: Used to end the rail when it finishes at a wall or column.
Starting Step or Bullnose: The first step in the staircase. This step is typically wider and rounded on the ends so it can accommodate starting balusters or newel posts for railings.
Tread: This is the part walked on when climbing stairs.
Shoerail: Accepts the bottom end of the baluster and runs horizontal to the handrail. The shoerail usually floats above the treads.
For a more comprehensive list of stair parts, check out our full glossary.
StairSupplies offers you a full line of treads, railing systems, wood and iron balusters, molding and parts for all you staircase needs. For information about stair anatomy or our extensive products, fell free to contact us today.