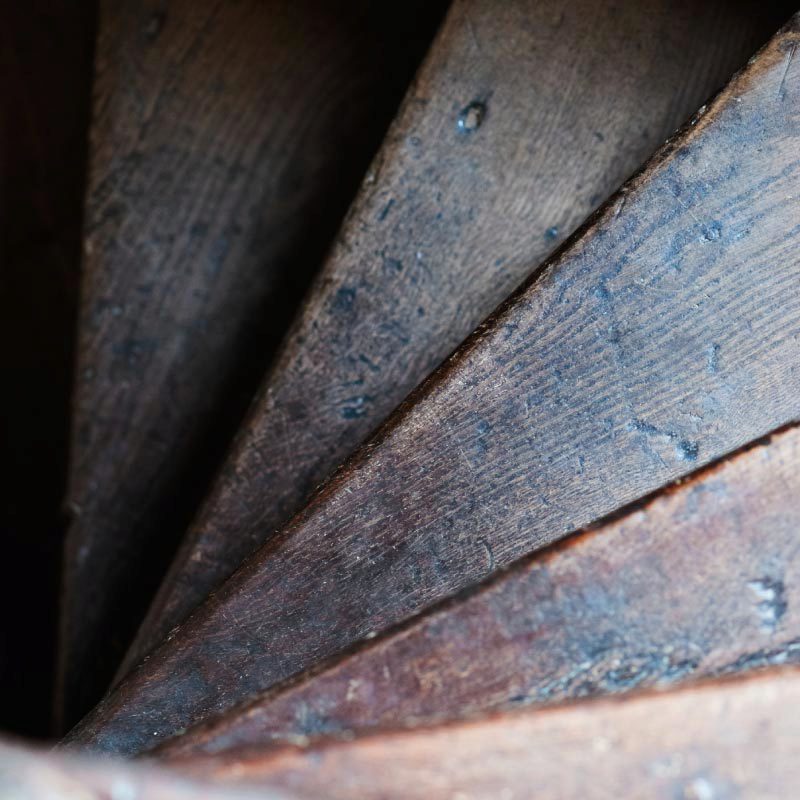 The Timeless Look of Hand-Scraped Stairs
Today's movement toward handcrafted goods has expanded into most industries. Stairs and floors have not escaped the trend as homeowners continue to be captivated by the traditional look of hand-scraped wood.
Stair Supplies offers a full line of hand-scraped stair products to give your staircase a classic look.
Hand-scraped wood has its roots in pre-industrial America. Wood was an abundant and durable building material more than 200 years ago and was cut by hand into wide planks. These planks were used to build every part of a home, including stairs and floors. For those applications, the rough-hewn planks were smoothed out by craftsmen who hand scraped the planks with chisels and other woodworking tools.
While the final finish was much smoother, imperfections remained including tool marks and natural defects in the wood. Years of foot traffic further mellowed the marks, resulting in a unique texture.
Progress Then Regress
As manufacturing technology improved, the style of wood used for staircases changed from parquet and eventually to highly polished. Mirror finishes became popular but required a lot of maintenance to keep the finish at its peak.

Seeking a "new" look, designers went back in time and borrowed from history. Using current and traditional methods, the hand-scraped wood captures the classic look with the convenience of modern function.
Not All Scrapes are the Same
Because of its popularity, low-cost, machine-made versions of hand-scraped products are being produced. But the finish lacks the random quality of the real thing.
Stair Supplies' products are created by one of our artistically minded craftsmen. The random texture is unique to every tread and riser. We carry more than 20 different types of wood, both domestic and exotic. A number of finishes are available to create the look you desire.
Contact us today for more information on all our staircase products.