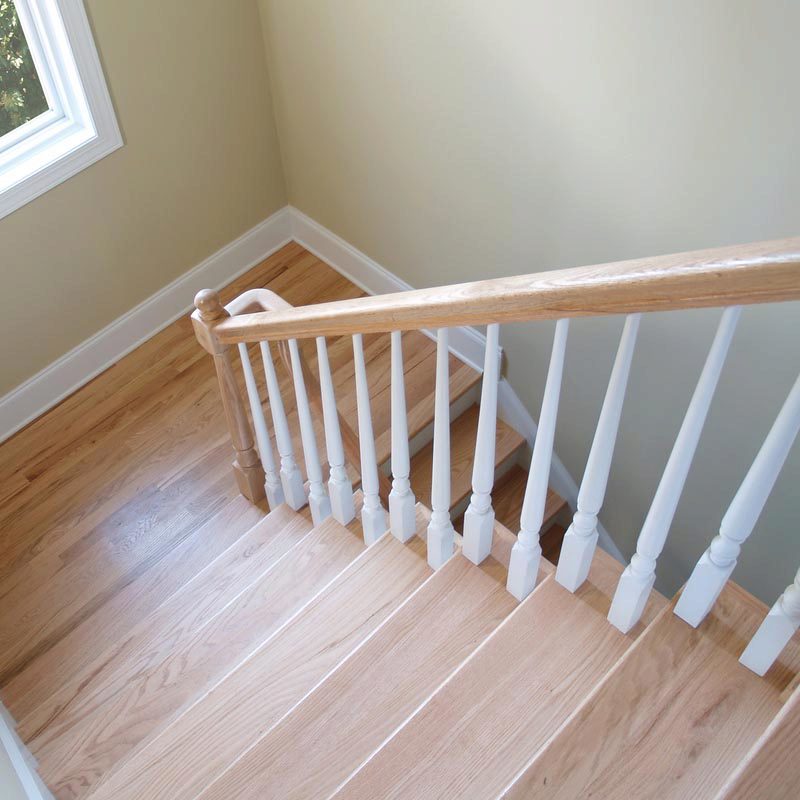 Tips for Giving Stairs An Artistic Look
At some point, every older (and some newer) homes undergo remodeling. Most of the time, redesigning a staircase is something that gets overlooked, because people tend to regard them as functional rather than ornamental. Of course, they can – and should – be both. Staircases are a focal point in most homes that helps set the atmosphere. They can be rebuilt or even simply redecorated into any style that's needed to match or transform your home décor.
You might want to switch to a completely new concept with cables. Sometimes, all you need is a gallon of paint and a new carpet runner to create a completely new staircase. But there are many ways to translate your personal style into stair art.
Creative Painting
Painting stairs a new color, or even color combination, can be an economical and effective transformation. But you might want to go beyond that to do some creative painting that will make your staircase truly distinctive, especially if you have some painting skills, or if you know or can afford someone who does.
An eye-catching design is one good solution. You might want to create leaf or floral patterns, geometric designs or basic shapes as your stair art. One easy alternative that anyone can do is to buy or create a stencil or template for applying your own shapes one at a time.
For more ambitious artistic visions, you could find a local artist to create a mural along the wall or at the head of the stairs. This could be anything you can imagine (and the artist can capture) to reflect your own personal beliefs, mood or story in a truly original way.
Decorative Stair Parts

You can also completely transform a staircase by replacing older handrails, balusters and posts with a radical new design. You can buy and install your own parts with some basic carpentry skills. This could be fancy or contemporary wood or metal parts.
You can create some stunning changes with just a new set of wrought iron balusters. One popular trend is a blend of wooden and metal parts. Don't forget you can paint either any color you like.
Portraits and Accessories
Adding framed paintings or photos along the staircase is a common and effective means of decoration. It makes a staircase seem more homelike and familiar, yet elegant. There are also a variety of other accessories, such as sconces, mirrors, tapestries or perhaps a themed display of wall art.
You can get additional ideas from this photo gallery. The best part of redecorating your staircase is that anything at all that satisfies your sense of style will work.
Stair Supplies is experienced in creating custom staircases from a wide variety of stair parts in many materials, styles and quality woods. We also carry a range of distinctive hardware and molding. Bring your ideas to us, and we can make them a beautiful reality.