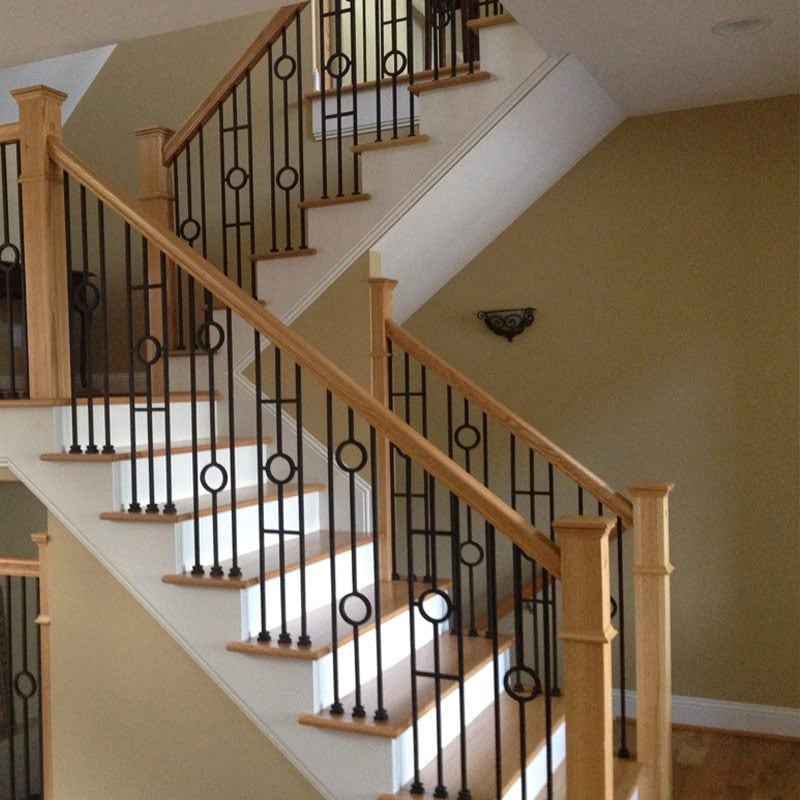 Choosing Wood or Wrought Iron Balusters for Your Home
Balusters, also called stair spindles, combine true architectural features with expert craftsmanship. Two popular kinds of balusters are wood and wrought iron balusters. When deciding whether to go with wood or wrought iron balusters for your home, there are a few differences you should keep in mind.
Wood Balusters

Wood balusters, such as those offered by StairSupplies, come in many different varieties, including painted wood and stain grade balusters. They often have a square block at the bottom and either a block or a taper at the top. Our team at StairSupplies can even customize and design wood balusters to match your existing stair parts.
If you're going for a traditional look for your home, wood balusters serve as the perfect addition. A lighter wash or stain can give a wooden staircase an antique, established look. If you'd like to go for a more modern vibe, consider dark brown or black painted balusters.
Wrought Iron Balusters
Wrought iron balusters are often used as replacements for wood balusters. They add strength and durability to staircase systems and are stronger and heavier than traditional hollow iron balusters. At StairSupplies, we have a wide selection of wrought iron balusters that includes European spindle styles, like our Gothic and Tuscan Hammered balusters. You can also find styles to fit curved stairs, such as our popular Scroll Series.
Any French-quarter or Gothic style could benefit from the installation of wrought iron balusters. If you've ever been to New Orleans, you understand how popular wrought iron has become. For an elegant look with an interesting flair, you can't go wrong with adding some wrought iron balusters.
StairSupplies has been a leading provider of quality balusters and other stair parts for years. Do you want help building the staircase of your dreams? You can contact our stair specialists using this form, or by connecting to any of our social channels.