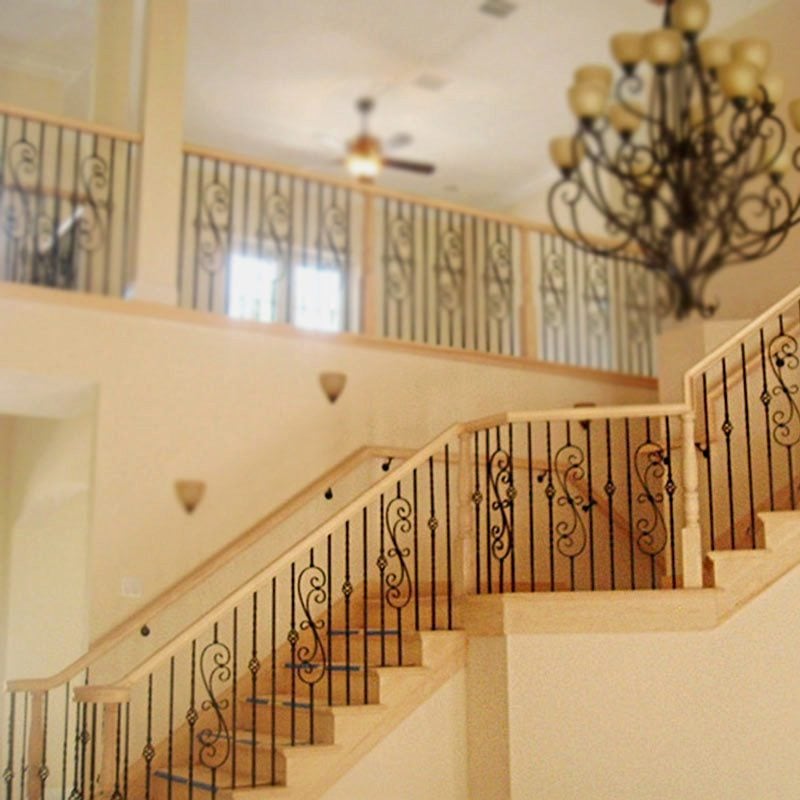 Go Goth: Gothic Wrought Iron Balusters
A staircase is a natural focal point in the home, catching the eye and making an impression on all who enter. When you enter a home, the staircase is one of the most noticeable and prominent features.
Functionally, the staircase ties the upper and lower floors of a home together. It is an instrument of linkage and completion. The design elements of the staircase can enhance or disrupt the entire design scheme of a home. For a larger home with a European feel, the Gothic look is a natural fit. In the past on this blog, we've covered treads, handrails, and other features. This entry is all about Gothic wrought iron balusters. The right spindles can be crucial to tying the entire look of a home together.
Wrought Iron Spindle Basics

An eye-catching baluster adds a lot of character to a staircase. Stylish stair spindles can add value, transforming a standard home into a sophisticated retreat. The hustle and bustle of day to day life stay outside; inside is a Tuscan villa, Gothic manse, or modern retreat. Our wrought iron balusters come in a variety of finishes and styles. Each version we sell is an example of fine craftsmanship, expertly marrying function to form. Our balusters stand the test of time for multiple generations.
Gothic Wrought Iron Balusters
At Stair Supplies, we offer a great selection of wrought iron balusters. Gothic wrought iron balusters look more antique than many of our other series. They evoke an early modern European feel. We offer four varieties of Gothic wrought iron baluster. One is a simple hammered texture. There are both single and double knuckle versions. Finally, the most ornate option is the Gothic basket iron baluster.
Each of these Gothic balusters is available in five standard finishes: antique bronze, oil rubbed bronze, silver vein, oil rubbed copper and satin black. However, they can also be finished in custom colors to suit individual homes. With so many options, the Gothic look can be suited to exactly your desired decor.
Ready for a Change?
Are you in the middle of a remodel? Just starting to become interested in making a change to your home? If you love the old-world charm of the Gothic look, we can help you. At StairSupplies, we are always eager to speak with any homeowner or design professional. Contact us today or call 1-866-226-6536.