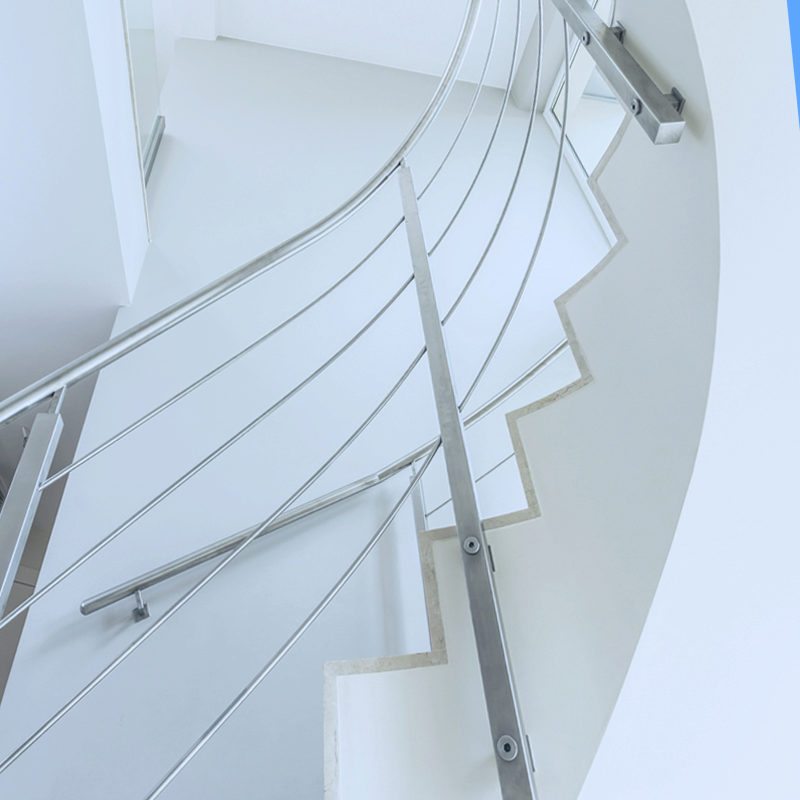 Tools and Supplies You Need for Cable Rail Installation
When installing cable rail, it's important to have the right tools and supplies for the job. Whether you're installing exterior or internal cable rail, the right tools can insure a proper, successful installation. Here are the supplies you need to get your project completed.
Cable rail insert tool—This handy item holds a threaded insert while an Allen wrench rotates the tension receiver. Our tool even has a special slot that allows it to fit over the cable and can be tightened with a standard wrench or locking pliers.
Stainless steel polish and sealant—A thick, easy-to-apply metal polish will remove oxidation and light surface rust from stainless steel, uncoated aluminum and diamond plate surfaces; whereas an acrylic-based sealant helps seal and protect stainless steel and aluminum surfaces. Brand-wise, we recommend going with Marine 31.
Post mounting screw—Designed for interior and exterior installations into solid framing materials, these screws make installation easy.
Handrail mounting screw—Naturally, in order to install cable rail, you need screws. These stainless steel mounting screws have been tested to fasten wood or steel handrail to cable rail posts.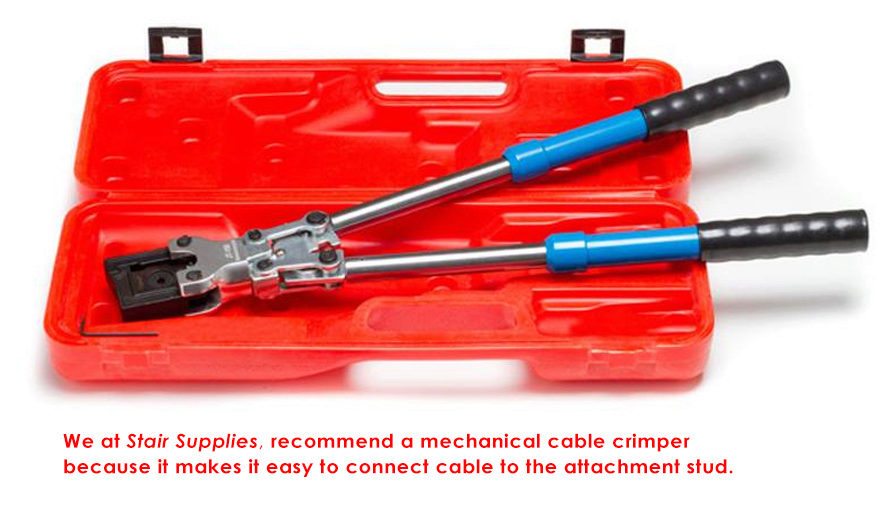 Cable crimper—We recommend going with a mechanical cable crimper because they make it easy to connect cable to the attachment stud.
Cable cutter—A high-quality, heavy-duty cable cutter will make it easier to get a clean cut every time, making it easier to apply your fittings.
Stainless steel cable—Of course, no cable rail installation could take place without the actual cable rail! Ours is made of high grade stainless steel, the type used in architectural applications even near the ocean. No matter what kind you choose, make sure the cable is strong and meets local building codes.
Cable rail installation kit—Our kit has everything you need for a successful cable rail installation, including a cable crimper, cable cutter, cable rail insert tool (yours to keep), Allen wrench (yours to keep), screw bits and an insert sleeve driver.
What cable rail projects do you have planned? Let us know in the comments below or send us a message on social media!